25052014
Manu Sharma: How many times we must have noticed the warning placards on the highways 'Speed thrills but kills' in the same way in these strange days and even stranger times of Indian politics 'Personality mesmerizes but kills opposition' is the new placard to be read in the echelons of Indian polity.
Truly but strangely, Indian politics has changed from what it had been at the time of Independence until today. It has seen it all, but still has emerged victorious from the sultry depths of the lowest human ideology to the highest persona of human character and dignity in safeguarding not only our democracy but also our ethnicity. The credit actually goes to our strong constitution and Judiciary, which somehow has been able to maintain and keep intact the world's largest and greatest Democracy. The system, which was established a century ago to keep the Queens Interest foremost, has somehow helped the centre to maintain control over such a large and diverse mandate.
Today a strong personality, a charismatic personality, a personality that the Indians have shown formidable faith in has won the mandate with a stupendous majority not only humiliating the opposition but also doing away with 'Political Joint Ventures' which were the norm of Indian politics. The most surprising thing is that the victory has been achieved with only the harping  old promises of yesteryears which the Indians so dearly love to hear during election times like removal of corruption,  cleaning the holy rivers, creation of jobs, improvement in economy, price control, eradication of poverty etc, etc, etc. The list is endless to achieve but the irony is that it has been created by the very people over the years whom we have chosen from time to time to eradicate these pestering issues.
We will gauge what went wrong later but let's consider what went right for this present BJP win. The true reason behind its win. The credit actually goes to the AAP party and the frustration of the Indian people for a 'Vikalp' for this crazy win. Mr. Kejriwal and his cronies actually prepared the ground for the NDA win and lost as any good, poor and simple men would do against powerful, corrupt and rich foes. They harped all that was wrong about Indian politics, society and economy  to a new high and caught the wild imagination of the public that a drastic change was needed from choosing between the two evils which the Indian public was so habituated to choose every five years in hope of improving their lives and styles. Their propaganda surely bore results and the Indians for the first time saw a 'Vikalp' or a 'Choice' other than  the NDA or the UPA  in AAP, as the Indians were tired of their falsehood etc over the years and had no third choice available to vent their frustrated feelings come elections. This crazed hunger for a 'Vikalp' deep down in the psyche of every Indian especially amongst the youth, which was already yearning to break free, saw a vent in AAP. They came out with a vengeance unforeseen in Indian politics against the system, and declared an all out war against both the UPA and the NDA and the battle ground was ground Zero – New Delhi. This is where they gave momentum to just a simple movement run by Mr. Kejriwal, a commoner, a fellow surfer like any one of them to see Wuthering heights in Indian politics by planting him as the chief minister of New Delhi.
In this we Indians were actually lucky as the choice had been AAP and not the Naxalite movement which has the same frustration against the system behind its emergence as everyone of us today feels in our hearts due to the problems arising due to the political failures of the scam ridden UPA and NDA over the years. Thank God for our Democracy is still alive and throbbing today. There were many catalyst for this uprising giving power to the AAP, like the Anna Hazare's movement, the huge price rise forums and also peoples march against the system on law and order issues like the rape cases, which had shaken the nation to its roots and many more. The most powerful catalyst for AAP win was the emergence of the doctrine of Public Referendum, a cruder form of what exists in the western democracies led by the US. The political debate in the peoples arena before introduction or passing of a bill and also the public debates during the electioneering process. Americans call it 'The holy spirit of Democracy' in their country. This actually  was the magic wand used by AAP to win over the masses by using 'Lok Sabha's to light the lamp of hope in the hearts of  millions poor whose cadres have increased manifold since our independence.
AAP was destined to fail as a movement cannot form a government except by chance. AAP failed in declaring its base of political foundations of governance. In fact no one knows whether it's a democratic or a communist or socialist in nature. Well no one can blame them for they actually dint have time to organize and form a political party and have good screened candidature in place, whatever was done by them was actually done in haste where planning went for a toss. They made huge mistakes because of it and their biggest in not taking public referendum route in evicting from Delhi government, where faith of millions of hopeful Delhites  were anchored in them. It was an experiment by the people of India which failed miserably for reasons which were many and debatable.  Media certainly had a major role to play in the rise and fall of AAP.
As always happens, someone's fall is somebody's rise. The win for BJP led NDA was a huge media blitz, hijacking the AAP's initiative with the help of a dominating personality and charismatic figure like Mr. Narendra Modi to swing the Indian mandate towards victory. The UPA lost because of all the natural reasons and also because of huge scam and price issues. It also failed because it could not Hijack the AAP movement like the NDA because somehow the AAP put more effort in tainting the UPA than the NDA.
The Indian public has been, would be and would always be taken for a ride by all the political parties belonging to the UPA or the NDA fold. Nothing will improve in this country except for the fates and pockets of the politicians the officialdom and the businessmen if corruption as hyped by  AAP party truly exists.
One thing is for sure that a charioteer in a small chariot can control only a limited number of horses, his fate is doomed if he uses too many or too little of them during BJP's  race against time for living up to the expectations of the people and making deliveries as promised and hyped their blitzkrieg. Mr. Narendra Modi has to chariot his way to success by using the right kind of mounts as the people are now fed up of giving more chances to the UPA or NDA  or experimenting with the likes of AAP. AAP is not down or out but its just a matter of time for them to  reorganize and form a strong political party with strong cadres,  fundamentals and nationalist goals and their reemergence would depend upon the failure of the BJP to deliver its age old promises in brand new packaging as per the wishes of the people of India. This holds true for UPA too, it has time to retrospect and change towards meeting the expectations of the people and form a healthy opposition to win back the hearts of the people.
In the end I hope the people should come out victorious and our country should once again become the "Star of the East"
 Manu Sharma <manush@outlook.com

Edit : Edit
Comments : Leave a Comment »

Categories : Uncategorized
25052014
Japan and the Association of Southeast Asian Nations are aiming to hold their first defense ministerial talks later this year.
Japan's Defense Ministry is arranging with ASEAN member nations to hold the talks in Myanmar in November to coincide with an ASEAN defense ministers' meeting.
Japanese Prime Minister Shinzo Abe proposed holding the meeting during a Japan-ASEAN summit in Tokyo last December. He proposed that defense ministers discuss disaster relief and humanitarian assistance.
At the proposed meeting, the Japanese and ASEAN ministers are expected to also exchange views on the security environment in East Asia.
Amid China's increasing maritime activities in the East and South China Seas, Japanese officials hope to confirm with ASEAN that they will not tolerate any attempt to unilaterally change the status quo by force.

Edit : Edit
Comments : Leave a Comment »

Categories : Uncategorized
25052014
SANTA BARBARA: A student who stabbed three people to death and then fatally shot three more in a bustling California college town was the mentally disturbed son of a Hollywood director, police said Saturday.
At least 13 people were injured and the shooter, named by police as Elliot Rodger, 22, apparently killed himself after the knife-and-gun rampage on Friday in Isla Vista, near the campus of the University of California Santa Barbara.
Rodger´s father is Peter Rodger, an assistant director of the 2012 Hollywood blockbuster "The Hunger Games."
Police are investigating a disturbing video entitled "Retribution" apparently posted on YouTube by Elliot Rodger in which a man sitting in a car rants about women who rejected and ignored him for the past eight years, vowing to "punish you all for it.
"The bloodshed was just the latest in a string of gun massacres that have rocked the United States in recent years and is likely to trigger more passionate debate about gun rights.
Police had "contacts" with Rodger on three separate occasions before Friday´s killings, the first time in July 2013, Santa Barbara County Sheriff Bill Brown told a press conference.
Detailing how the horror unfolded, Brown said Rodger "repeatedly stabbed" three male victims at his apartment prior to the shooting rampage.
Once outside, Rodger targeted three women from across a street, killing two of them aged 22 and 19, Brown said.
Driving in his car, a black BMW, Rodger found his next victim, a 20-year-old student named Christopher Martinez, shooting him dead.
Police then went after him, Brown said, as Rodger shot indiscriminately at passers-by and drove all over the road. Rodger was shot in the hip in a shootout, before zooming off once more and hitting a cyclist, throwing him onto the hood of his car"The suspect´s vehicle then collided with several parked cars and came to a stop," said Brown, but Rodger "was obviously dead with an apparent gunshot wound to the head.
"Three nine-millimeter semi-automatic handguns were recovered from the BMW — all legally purchased and registered — and Rodger had dozens of unused rounds of ammunition.

Edit : Edit
Comments : Leave a Comment »

Categories : Uncategorized
25052014
Three people were killed and one badly injured in a shoot-out Saturday at the Jewish Museum in Brussels city centre, Belga news agency said.
A Jewish community figure, Joel Rubinfeld, told AFP it clearly "is a terrorist act" as a man had been seen driving up and entering the museum before opening fire inside and running off.
Rubinfeld, who heads the country´s anti-Semitic League, said the act was the result of "a climate of hate."
"I am shocked by the murders committed at the Jewish museum, I am thinking of the victims I saw there and their families," Belgian Foreign Minister Didier Reynders said on Twitter.
A bystander, Alain Sobotik, told AFP he had seen the minister at the scene.No information was immediately available from police on the circumstances of the shoot-out but Sobotik said he saw the corpses of a young woman and a man just inside the doors of the museum.
A picture shows them lying in pools of blood. The Jewish Museum of Belgium, which was not answering calls, is located in the heart of the Sablon district which is home to the city´s top antique dealers.
Police quickly cordoned off the area. The La Libre newspaper said on its website that an Audi had driven up and parked outside the museum, and that both a passenger and the driver had gotten out.
It said the driver placed two bags on the ground and then opened fire on bystanders before driving off. Minister Reynders told the paper that he was in the area when "I heard shots and rushed to the scene and saw bodies on the ground. "Interior Minister Joelle Milquet too was in the area, a popular weekend haunt for shoppers and holidayers.
The head of Belgium´s Jewish Consistory told La Libre that "is probably a terrorist act. For us it is an extremely serious act.
"He said the museum had received no recent threats and that its staff "are in shock".The police had a "serious tip", he added, amid reports that a bystander had given the police the car´s registration number.

Edit : Edit
Comments : Leave a Comment »

Categories : Uncategorized, world News
25052014
Thailand's military are suggesting they will rule the country for an extended period of time. That would contrast with the previous military coup in 2006.Eight years ago, the military appointed an interim prime minister less than two weeks after staging a coup. An interim assembly was inaugurated one month later.This time, General Prayut Chan-o-cha says he has no immediate plan to name an interim prime minister or set up an interim government.The general says he will assume the office of acting prime minister. He says the military will rule the country until calm returns and an election can be held peacefully.
Thai military junta on Sunday warned the public against rallying and using social media to incite unrest.
"The National Council for Peace and Order does not aim at doing all of these for a particular person. But we want to return happiness to all Thais and will create confidence and stability of Thailand in the eyes of the international community," Bangkok Post on Sunday quoted Winthai Suwaree, Army Deputy Spokesman as saying.
Accordingly, civilian, police and military officers were urged to be patient, Winthai said, adding that it is necessary for preventing the country from becoming a failed state.
The spokesman also asked the media to minimize criticisms over all sides, especially civilian, police and military officers.
In another situation, Thai coup leader Gen Prayuth expressed that the transfers of several government officials made earlier on Saturday were for the sake of suitability under the current situation.
"All will be done to create trust among members of the society. And (Prayuth) would like the people to have sympathy for the transferred and refrain from showing contempt and hatred towards them because they are not regarded as having committed wrongdoings, " Winthai quoted Prayuth as saying.

Edit : Edit
Comments : Leave a Comment »

Categories : Uncategorized
25052014

@shahid_siddiqui Rida Qadri a resident of Juhapura (Ahmedabad)scored 99.7%in Class12th..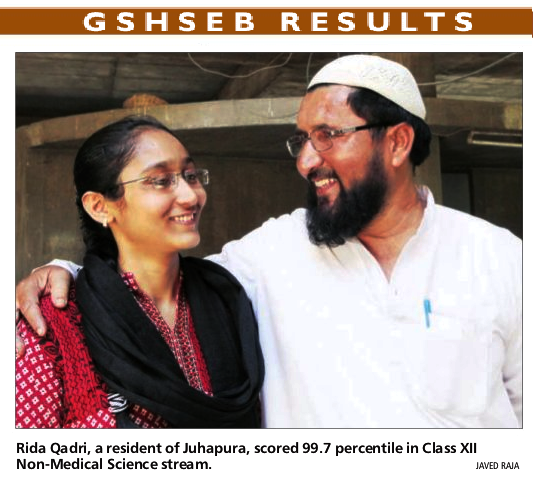 Edit : Edit
Comments : Leave a Comment »

Categories : Uncategorized
25052014
Ravinder Singh
To 
Ajit Jha
amitabhth@yahoo.com
Anand Ganesh
 and 363 More…
AAP Anti Corruption Agenda Failed Against Jobs-Development
May25, 2014
AAP struck to anticorruption agenda all through didn't switch to Jobs,
Wages, Development, Irrigation, Education, Health, MSP to Farmers,
Income Distribution etc and it hurt AAP two ways –
– First it kept out millions of NGOs working on various projects from
joining and supporting AAP.
– Second it meant AAP is not suitable for National and even State Role.
AAP won 4 Lok Sabha seats in Punjab for top position, because AAP
Punjab unit mainly campaigned for Broad Issues of Importance.
Out of 113 lakh votes AAP Polled in India 33 Lakh+ (23.4%) and 27 lakh
plus (32.9%) were polled in Punjab and Delhi alone. AAP Polled just 2
lakh votes and lost in Varanasi where it deployed its full strength.
UP and Haryana where it was expected to perform are basically
Agricultural States AAP has no Farming Agenda.
In Gujarat is started well exposing Corruption & Puncturing Guj MODEL
but didn't offer alternate model and managed only 3 lakh votes or
1.2%.
Unrecognized Parties including independents in 2009 fielded 6053
candidates won 22 seats lost 5970 deposits.
When AAP contested Lok Sabha elections it had to come up with National
Agenda and demonstrate its capability to Lead the Country.
Ravinder Singh, National General Secretary.
Sabka Bharat Mission 2019
Y-77, Hauz Khas, New Delhi -110016
Ph: 9650421857, 9718280435
Sabkabharatmission2019@gmail.com
AAP may have lost Rs 1 crore in election deposits
Bharti Jain, TNN May 25, 2014
NEW DELHI: Arvind Kejriwal may have declined to furnish a bail bond
worth Rs 10,000, but his party may have ended up contributing almost
1,000 times more to the treasury on account of forfeited security
deposits in 414 of the 432 Lok Sabha seats contested by it.
AAP candidates, who contested 432 of the 543 Lok Sabha seats across
the country, could hold on to their security deposit in barely 18
seats. These included eight seats in Punjab, of which it won four, all
the seven seats in Delhi NCT and one seat each in Chandigarh,
Maharashtra (Chandrapur) and Uttar Pradesh (Varanasi)
In as many as 414 seats, AAP candidates had to forfeit their security
deposits, having failed to bag one-sixth of the total votes polled
there.
A general candidate contesting a parliamentary poll must make a
security deposit of Rs 25,000, according to Section 34(1)(a) of the
Representation of the People Act, 1951. However, a candidate belonging
to the Scheduled Castes/Scheduled Tribes needs to deposit only half of
this amount, or Rs 12,500.
In case the candidate fails to secure a minimum of one-sixth of total
valid votes cast, he must forfeit his security deposit, which then
goes to the treasury.
Though a break-up of general and SC/ST candidates fielded by AAP was
not immediately available, assuming that all candidates made a
security deposit of Rs 25,000 each, the total forfeited amount across
414 seats would come to over Rs 1 crore, or Rs. 1,03,50,000 to be
precise.
AAP, which bagged a national vote-share of around 2%, did well in just
two states. It won four of the 13 seats in Punjab and retained its
security deposit in four other seats, and was the runner-up in all
seven seats in Delhi NCR. However, it lost all the seats contested by
it in most other states.
In Uttar Pradesh, AAP candidates lost the security deposit in all but
one of the 76 seats contested. The exception, of course, was Varanasi,
where party nominee Arvind Kejriwal lost to BJP rival Narendra Modi
but polled enough votes to retain his security deposit. Other
high-profile candidates fared badly; while Kumar Vishvas finished
fourth with barely 25,527 in Amethi, Shazia Ilmi, who quit AAP only
today, ended up in the fifth place with 89,147 votes.
In Maharashtra, only the AAP nominee from Chandapur could save his
deposit, while the other 47 candidates lost theirs. All the AAP
candidates in Bihar, Madhya Pradesh, Karnataka, Odisha, Tamil Nadu,
Gujarat, Rajasthan, Andhra Pradesh, Kerala, Chattisgarh, Assam,
Haryana, Jharkhand, Himachal Pradesh, Uttarakhand, West Bengal, Goa,
Tripura, Manipur, Meghalaya, Jammu & Kashmir, Arunachal Pradesh,
Sikkim, Andaman & Nicobar Islands, Puducherry, Dadra & Nagar Haveli
and Daman & Diu ended up forfeiting their election deposits.

Edit : Edit
Comments : Leave a Comment »

Categories : Uncategorized
25052014
Ukraine voted Sunday in a presidential election seen as the most important in the country's history as it battles a deadly pro-Russian insurrection in the east. Pro-Russian separatists in the east of the country have escalated action to disrupt voting preparations. They attacked offices of election councils in the eastern regions of Donetsk and Luhansk.
Clashes between armed insurgents and Ukrainian forces have been reported. The interim government wants voting to take place in all parts of the country.
This is first such election since the ouster of President Viktor Yanukovych in February.
Twenty-one people are running. They include former foreign minister Petro Poroshenko, who calls for pro-West policies, and former prime minister Yulia Tymoshenko, who led the Orange Revolution in 2004.
Former deputy prime minister Serhiy Tihipko, who is known for his moderate pro-Russian stance, is also running.
Prior to the election, pro-Russian activists in the east of the country escalated action to disrupt voting preparations.
They attacked offices of election councils in the regions of Donetsk and Luhansk. More than 70 percent of the 3,800 polling stations there are at risk of being unable to operate properly.
Interim government forces have stepped up the offensive against armed groups. Local media report that an Italian journalist and an interpreter were killed in fighting in the Donetsk region on Saturday.
Turnout was brisk in the capital Kiev and the west where long queues were reported but across the rebel-controlled industrial east, most polling stations remained closed. Putin has said he will respect the results of this weekend's presidential election in Ukraine. His new stance indicates he is willing to avoid further tensions.
Putin has been critical of Ukraine's interim government and expressed doubts about the legitimacy of the election.
The Russian president spoke at an economic conference in Saint Petersburg on Friday and later answered questions from participants.Organization for Security and Cooperation in Europe says it will provide around 1,000 monitors for the presidential election in Ukraine on Sunday.
The OSCE monitoring mission in Ukraine released a report on the situation in the country on Thursday.
The report says violent clashes between pro-Russian armed separatists and government forces are escalating in the eastern regions of Donetsk and Luhansk. It also points out that the armed groups are trying to hinder the operation of local election commissions in a bid to disrupt the election.
An OSCE official, Wolfgang Ischinger, said the separatists in the east are losing the support of local residents.
He said that although residents are not satisfied with the interim government in Kiev, few of them want independence.
Ischinger serves as a moderator for talks in Ukraine aimed at resolving the crisis.

Edit : Edit
Comments : Leave a comment

Categories : Politics, Uncategorized, world News
25052014
Karachi (Pak): Pakistan releases 58 fishermen and one prisoner who illegally crossed the border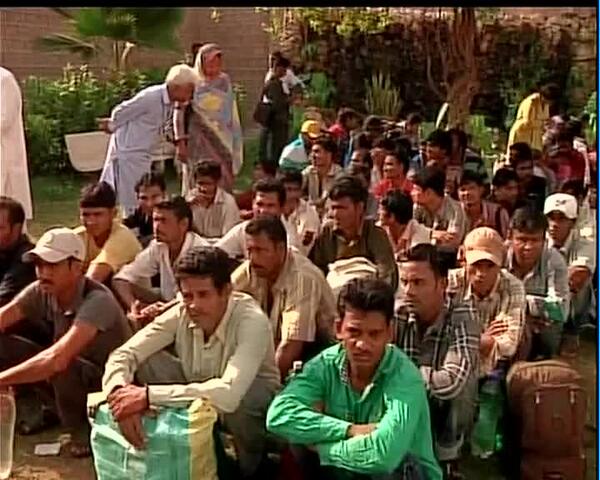 Indian fishermen walk over to India after being released from Malir Prison, Karachi.
Pakistan has released 151 Indian fishermen from Karachi and Hyserabad prisons as a goodwill gesture on the eve of Prime Minister Nawaz Sharif's visit to India, Geo News reported
Sources said that the 59 Indian prisoners freed from Malir Jail in Karachi and 92 from Nara Jail, Hyderabad have been sent in air-conditioned bus to Lahore, where Pakistan authorities would hand them over to Indian officials at the Wagah border.
The freed Indian fishermen expressed their gratitude to Pakistani authorities for providing them all necessary facilities including good food and healthcare in prisons. The freed prisoners said that they are quite happy over their release and appealed to the Indian government for release of Pakistani fishermen in Indian prisons.
Fishermen from both countries are routinely arrested and their boats seized by maritime security forces in both countries when they trespass territorial waters jurisdictions.
Justice (retired) Nasir Aslam Zahid's NGO has borne the traveling and other expenses of the freed fishermen's return home. Media agencies