28052014
The US is setting up a $5 billion "terrorism partnership fund" to help other countries push back against radical extremists, Secretary of State John Kerry said on Wednesday. He told "CBS This Morning" that US foreign policy needs to reflect a "rapidly changing, more complex world where terrorism is the principal challenge." In morning interviews, Kerry also defended President Barack Obama's decision to terminate America's combat role in Afghanistan by the end of the year, AP reported.

Edit : Edit
Comments : Leave a Comment » 

Categories : Uncategorized
28052014
French police have arrested the daughter of a South Korean tycoon believed to be the owner of a ferry that sank last month in a disaster that left more than 300 people dead or missing, AP reported. Yoo Somena was detained early on Tuesday at her home near the Champs Élysées in Paris, officials said. Police were acting on an international arrest warrant issued on May 8 by South Korean officials who suspect she was involved in embezzlement from 2004 to 2013.

Edit : Edit
Comments : Leave a Comment » 

Categories : Uncategorized
28052014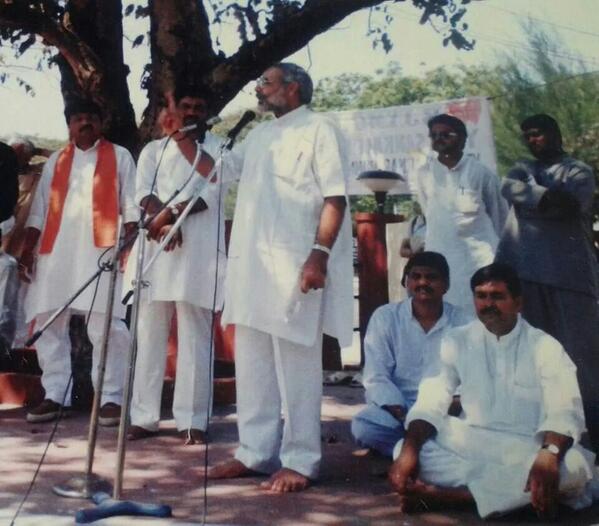 Modi on Wednesday paid tributes to freedom fighter and right-wing leader Vinayak Damodar Savarkar on the occasion of his birth anniversary.
He went to Parliament to pay floral tributes at Savarkar's portrait. Modi described Savarkar as a prolific writer, poet and social reformer."Tributes to Veer Savarkar on his birth anniversary. We remember and salute his tireless efforts towards the regeneration of our motherland. "Veer Savarkar is remembered as a prolific writer, thinker, poet and a social reformer," he tweeted.;

Edit : Edit
Comments : Leave a Comment » 

Categories : Media, Politics, Uncategorized
28052014
Putin, Hollande to discuss Ukraine in Paris on June 5
President Vladimir Putin will discuss the crisis in Ukraine at talks with French President Francois Hollande in Paris on June 5, the Kremlin said on Wednesday. The talks will take place in the French president's Elysee Palace, Reuters stated. "On the evening of June 5… the presidents of the two countries will hold talks on fundamental international and bilateral issues, including the Ukraine crisis," Yuri Ushakov, the Kremlin foreign policy aide, said.

Edit : Edit
Comments : Leave a Comment » 

Categories : Uncategorized
28052014
A 5.1 magnitude earthquake shook a southern Iranian city on Tuesday, US seismologists said, with the tremor felt as far away as Dubai but no immediate reports of casualties.
The quake struck at around 10 am (0430 GMT) and was centred 66 kilometres south of Qeshm by the Strait of Hormuz, the US Geological Survey said.Iran's official IRNA news agency put the quake's magnitude slightly higher at 5.2 and said there were no initial reports of casualties or damage.
The quake also shook the larger port city of Bandar Abbas and was felt across the Gulf in Dubai, where residential and office towers shook for around 10 seconds but were not evacuated.
Iran stands on several seismic fault lines. In April last year, a 7.8 magnitude earthquake struck southeastern Iran and neighbouring Pakistan, killing 40 people. A massive quake in December 2003 struck the southern city of Bam, killing 26,000 people and destroying its ancient mud-built citadel.

Edit : Edit
Comments : Leave a Comment » 

Categories : Environment, Uncategorized
28052014
UK Prime Minister David Cameron has called Brussels too big and bossy. The 28-nation bloc voted a record number of EU Parliament seats to anti-integration parties in the recent elections.
Prime Minister Cameron is in Brussels for an informal meeting to discuss the results of last week's EU elections. Addressing the press in the Belgium capital, Cameron criticized the EU, saying it had got too big for its boots.
"We need an approach that recognizes that Brussels has become too big, too bossy, too interfering. It should be 'nation states' wherever possible, Europe only where necessary, and we need people running this organization who really understand that," he told reporters.
The results of the recent EU elections showed a marked swing towards euro skepticism in the 28-nation bloc, as around 30 percent of the seats went to parties with anti-integration policies.
In Britain, the UK Independence Party triumphed in the elections, receiving 27.5 percent of the vote. Cameron previously described UKIP as "a bunch of loonies and closet racists." But now he says such results could not be simply "shrugged off" and this was a sign something needed to be changed in the leadership of the EU.
Elsewhere, the most notable was arguably France's National Front Party headed by Marine Le Pen, which has been criticized for racist and xenophobic views. The National Front garnered 25 percent of the vote with Le Pen describing her party's victory as a prelude to a political "earthquake" in the European Union.
European leaders must now address the issue of who will replace European Commission President Jose Manuel Barroso when he steps down from the post in October. Cameron is strongly opposed to the current favorite, former prime minister of Luxembourg, Jean-Claude Juncker, who is backed by German Chancellor Angela Merkel.
Junker announced on Sunday that he had the only legitimate right to the presidency given that his party, The European People's Party, has the majority of seats in the parliament, with 212 out of 751.
Leader of UKIP Nigel Farage has claimed that there is "nobody more fanatical about building the United States of Europe" than Junker and his candidacy has come "just at the moment that the European electors have made it clear they are going in the wrong direction."

Anti-EU sentiment has been on the rise in the UK following the financial crisis that has crippled parts of the Union. Cameron has promised to push for a renegotiation of the conditions of Britain's membership to the Union and limit Brussels's powers.
Last year, the UK Prime Minister promised he would hold a referendum to decide Britain's future in the EU, should his Conservative Party get the majority of the vote in next year's general election. Cameron said on Monday that he would not bring the referendum forward, after his party came third in the EU elections, beaten by Labour and Ukip. Media agencies

Edit : Edit
Comments : Leave a Comment » 

Categories : Politics, Uncategorized, world News
28052014
Irani's affidavit filed with the Election Commission of India in 2004 as mentioned below that she holds a bachelor's degree in arts from the Delhi University (School of Correspondence). She passed out in 1996, says the declaration signed by her.
Interestingly, in the recent 2014 election affidavit (below) with the Election Commission, Irani claimed that she only completed Part I (first year) of her bachelor's degree in commerce in the year 1994 from Delhi University's School of Open Learning (correspondence).
Obviously, both cannot be right. So the question remains: Is Irani an under-graduate as declared by her in 2014, or a graduate as she claimed in 2004?
While the newly sworn in HRD minister has remained mum throughout, her party colleague and fellow minister Uma Bharti came to her defence on Wednesday. "I want to ask Madam Sonia Gandhi, what is her qualification," the fiery leader hit back.

Edit : Edit
Comments : Leave a comment 

Categories : Politics, Uncategorized
28052014
You must allow images in order to properly view this e-mail.
To view this e-mail as a web page, go here. Forward this e-mail to a friend.
Featured Articles

| | |
| --- | --- |
| | A breakdown of this harmful contaminant and what customers must be mindful of. |
| | This tricky contaminant requires multi-step testing and treatment technologies. |
| | Factors like pH and sulfate can affect arsenic removal. |
| | Arsenic is element 33 in the periodic table with an atomic weight of 75. Natural arsenic is the stable isotope that contains 33 protons and 42 neutrons. |

Sponsored by:

 

| | |
| --- | --- |
| | Recent news articles and press releases highlighting arsenic industry happenings. |

Sponsor Content

| | |
| --- | --- |
| | Aries FilterWorks RC Series radial flow carbon cartridges are designed to effectively reduce chlorine and improve taste and odor. |
| | Remove arsenic with ResinTech ASM-10-HP. |
| | WEST BERLIN, N.J. — ResinTech, Inc. has relocated its West Coast facility to the South Bay section of Los Angeles. |
| | WEST BERLIN, N.J. — ResinTech's corporate offices were not affected by the fire and will continue operating normally. |

Edit : Edit
Comments : Leave a comment 

Categories : Uncategorized
28052014
Instituto Cervantes de Nueva Delhi
            Cursos de cultura española en Madrid / Spanish courses of culture in Madrid 
El Instituto Cervantes ofrece tres Cursos de cultura española en Madrid entre el 28 de julio y el 15 de agosto próximos.
·         Plazo de inscripción: hasta el 30 de junio.
·         Asistentes a los cursos: los cursos están abiertos a todas aquellas personas interesadas en ellos, sean o no estudiantes de los centros del IC.
·         Nivel de competencia de los asistentes a los cursos: Al tratarse de un curso de cultura (literatura, cine, arte, historia…), es recomendable tener cierto nivel de competencia (B1). No obstante, se aceptarán las solicitudes que provengan de personas con un nivel inferior al B1, pues si hay suficientes solicitudes entre todos los centros se puede abrir un curso dirigido a personas con un nivel de competencia bajo (nivel A).
·         Objetivo: Los participantes, además de asistir con provecho a los cursos formativos de carácter cultural, puedan vivir un intenso periodo de inmersión lingüística y conocer de cerca muchos aspectos del día a día de la sociedad española.


Interesados contactar con el jefe de biblioteca (bibndel@cervantes.es) o con el jefe de estudios (acndel@cervantes.es) personalmente o a través de correo electrónico.  
Para más información pinche aquí. 
Instituto Cervantes offers three Spanish Courses of Culture in Madridbetween July 28th and August 15th this year.
·         Registration period: Till the 30th of June.
·         Who is eligible?  The courses are open to all those interested whether or not they are students of Instituto Cervantes. 
·         Level required:  Being a course on Culture (literature, cinema, art, history…), a B1 level is required. Nevertheless, applications from levels lower than B1 will also be accepted and if sufficient students enrol from all the centres, a course will be conducted for level A also.
·         Objetive: The participants, in addition to the cultural course will get the opportunity to truly experience a linguistic immersion and get a closer look at the day to day aspects of the Spanish society.

Those interested may contact the Head of Library (bibndel@cervantes.es) or the Head of Studies (acndel@cervantes.es) personally or through email. 
 
For more information please click here.

Edit : Edit
Comments : Leave a comment 

Categories : Uncategorized
28052014
E-Zine
Soil & Groundwater
June 2014
 This Month´s Featured Articles, Papers & Reports
White Paper: Dose Rate Mapping
The objective of any serious mapping is to obtain a realistic and reliable image of the studied phenomenon. Concerning dose rate, maps are often derived from punctual measurements interpolated using deterministic methods. Sometimes, the choice of the inverse distance squared weighted interpolation is … » read more
C Tech Development Corporation
C Tech Development Corporation offers Environmental Visualization System (EVS) and Mining Visualization System (MVS) software. C Tech unites state-of-the art analysis and visualization tools into an extremely powerful software system developed to meet the needs of geologists, geochemists, engineers and modelers. The graphical user interface is integrated with modular analysis and graphics routines that can be customized to satisfy the analysis and visualization needs of any application.
È

Edit : Edit
Comments : Leave a comment 

Categories : Uncategorized
28052014
You must allow images in order to properly view this e-mail.
To view this e-mail as a web page, go here. Forward this e-mail to a friend.
To ensure that future editions of WaterTech e-News Daily are delivered to your inbox rather than a junk folder, please add info@watertechonlinenews.com to your address book or e-mail whitelist.
Subscribe | Unsubscribe
Top Stories for May 27, 2014

Edit : Edit
Comments : Leave a comment 

Categories : Uncategorized
28052014
E-Zine
Waste & Recycling
June 2014
 This Month´s Featured Articles, Papers & Reports
Sample Preparation for Refuse Derived Fuels
Plastic, wood and shredded waste, are in times of rising crude oil prices very interesting additions to the classic fuels. Especially in the cement industry, the energy rich fractions from conditioning processes are readily burned along. Important here is the analytical evaluation of the materials. … » read more
Tetronics (International) Ltd
Tetronics is a global leader in the supply of Waste Recovery Plants. We have the capability to manage the complete deployment lifecycle of a Waste Recovery Plant from initial testing of the waste material at Tetronics' test facility, the most comprehensive in Europe, through to the physical onsite installation of a full commercial plant. Tetronics' patented Plasma Arc plant technology provides the closest solution to Zero Waste that's available. This "green" sustainable alternative for waste management uses ultra-high temperatures to melt, gasifiy or vaporize any waste material, in order to treat, recover or generate useful commercial products.
To Green or Not To Green
Among multinational corporations there has been a growing trend to become "green," but what does this mean? This generalized term is used … » read more
È

Edit : Edit
Comments : Leave a comment 

Categories : Uncategorized
28052014
E-Zine
Water & Wastewater
June 2014
 This Month´s Featured Articles, Papers & Reports
Running Low: The Politics of China's Water Insecurity
Water insecurity may be the biggest roadblock to China's economic and social development in the coming decades. The country's per-capita water supply is only about 25% of the world average, and it faces a water shortfall of around 40 billion cubic metres per year. Furthermore, growing demand … » read more
United Industries Group, Inc.-WHAT TYPE OF TANK IS THE RIGHT ONE FOR MY PROJECT?
When choosing a liquid or dry bulk storage tank system you should take into consideration several key issues such as quality of the tank material, suitability of the tank material for the product to be store, budget and construction type.The most common tank designs are bolted steel (either glass lined, epoxy coated or stainless steel), field welded, shop fabricated, fiberglass or concrete.Bolted Steel Tanks are excellent choices for large capacity tanks projects due to their quick installation.  They have the benefit of being able to be disassembled and moved to another location or have one panel removed to add extra nozzles, man ways etc. Find out more
È

Edit : Edit
Comments : Leave a comment 

Categories : Uncategorized
28052014
Dear Naresh,
Promote the International Freedom Day for Gaza
On April 29, 2014, Gaza's Ark—a refurbished boat that was set to sail in June from the port of Gaza out to sea carrying Palestinian export goods—was sabotaged when explosive devices caused substantial damage to its hull. Repairing the boat will cost about $30,000. The attack is still under investigation. [1]
Gaza's Ark can be ready to sail this fall—but we need your support to make it happen.
Human rights activists have called for an International Freedom for Gaza Day on May 31 to mark the fourth anniversary of the attack on the Mavi Marmara, which killed nine Turkish and a Turkish-American human rights activist—the tenth died this week after four years in a coma [2]—as they attempted to challenge the blockade of Gaza. Actions drawing attention to the siege will take place in Gaza, Turkey, and around the world.
If you participate in social media, you have a unique opportunity to help raise the profile of the International Freedom Day for Gaza and Gaza's Ark.
Here's what you can do:
1. Join our Thunderclap promoting the International Freedom Day for Gaza & Gaza's Ark.Thunderclap allows large groups of people to blast social media all at once with one resounding message. Our Thunderclap will go out at the start of our Twitter Storm on Friday, May 30. All you have to do to participate is visit the link, select which social media you'd like to post to, authorize the Thunderclap app to post on your behalf this one time, and that's it! Thunderclap won't retain your information and will only post to your account once for this campaign.http://thndr.it/TCd685
2. Participate in our Twitter Storm Friday, May 30 at 10am Eastern (9am Central, 7am Pacific.) The objective of a Twitter Storm is to create a sudden burst of activity on a particular hashtag to get the topic trending and raise awareness. In this twitter storm, we want to call attention to our campaign to re-build Gaza's Ark and to the events happening around the world on May 31 to challenge the blockade. Participants should attempt to tweet once every minute for up to an hour. Participate for however long you like—but be sure to be there for the beginning! Sample tweets will be available at the link about five minutes before the storm. We'll send you another email Friday morning as a reminder. http://www.justforeignpolicy.org/act/gazaday-tstorm
If you're not on Twitter or Facebook, you can still help support International Freedom Day for Gaza and Gaza's Ark by watching this video about Gaza's Ark and sharing it with your friends:
http://www.gazaark.org/2014/05/22/gazas-ark-sailing-after-sabotage
Hope to see you Friday on Twitter!
Thank you for helping to challenge the siege of Gaza,
Robert Naiman and Megan Iorio
Just Foreign Policy
Help us reach our May fundraising goal—make a $10 tax-deductible contribution today!
We need to raise $4,022 more this month. If you can, please make a donation today. Your financial support helps us create opportunities for Americans to agitate for a more just foreign policy.
http://www.justforeignpolicy.org/donate
References:
1. "FAQ about attack on Gaza's Ark," Gaza's Ark, http://www.gazaark.org/faq/faq-about-attack-on-gazas-ark/
2. "Mavi Marmara death toll rises to 10," Al Jazeera, May 25, 2014,http://www.aljazeera.com/humanrights/2014/05/mavi-marmara-death-toll-rises-10-2014525145911267813.html

Edit : Edit
Comments : Leave a comment 

Categories : Uncategorized
28052014
Tow Center for Digital Journalism
The latest news from Team Tow.
Registration is still open for the Tow Center's first-ever research conference Quantifying Journalism: Data, Metrics, and Computation. The one-day conference features Tow Report launches on data journalism by Alexander Howard, user-generated content by Claire Wardle and Sam Dubberley, and Sensor Journalism by Fergus Pitt, panel discussions, a lecture, and research updates from Tow fellows Andy Carvin, Nicholas Diakopoulos, and more. Download a PDF of the conference program and note the first session now begins at 9:15am.
How do you measure impact? Take a brief survey by Tow Fellows Brian Abelson, Stijn Debrouwere, and Michael Keller, who are working on the Tow Center's NewsLynx project, which investigates what newsrooms see as useful measures of impact and what a helpful "impact measurement platform" might look like.
Quantifying Journalism: Data, Metrics, and Computation
Friday, May 30, 2014
8:30am-4:30pmColumbia Journalism School
The first Tow Research conference will reflect on a big year in data journalism. The conference will bring together academics, practitioners and technologists to explore critical questions at the heart of the data journalism conversation. See the schedule here.
Watch LIVE beginning at 9:15am (EST) and send questions via Twitter #towtalk
http://cuj.tw/1g8MvZU
 
Read the latest from the Tow Center Blog:

 

Summer Sensor Newsroom Opens at the Tow Center
—Lauren Mack. Tow Center Research Associate
The Tow Center and Brown Institute for Media Innovation have awarded Columbia Journalism School student Anne Ponton Waldman their first-ever Brown/Tow Award for Excellence in Computational Journalism at Journalism Day, May 20, 2014.

Have something to say? The Tow Center is looking for contributors to pitch and cover events, tell us How It's Made or write tips and tutorials for the Tow Center Blog. Contact Shiwani Neupane, Digital Media Associate, if you wish to contribute.
Upcoming Events:
May 30
Quantifying Journalism: Data, Metrics, and Computation
The first Tow Research conference will reflect on a big year in data journalism. The all-day conference will bring together academics, practitioners and technologists to explore critical questions at the heart of the data journalism conversation. See a list of confirmed speakers here.
PLEASE NOTE: Breakfast begins at 8:30am and the first session begins at 9:15am.
Save the Date:
June 18
Glenn Greenwald on Edward Snowden, the NSA, and the U.S. Surveillance State
Join the Tow Center and Haymarket Books for an evening lecture with Glenn Greenwald, who will discuss the state of journalism today and his recent reporting on surveillance and national security issues. This event will be held in San Francisco, California.
RSVP details coming soon.
Unless otherwise noted, all Tow Center events are free and open to the public. Follow the Tow Center on Twitter @TowCenter for updates on all events.

Edit : Edit
Comments : Leave a comment 

Categories : Uncategorized
28052014
Tuesday, May 27, 2014

Edit : Edit
Comments : Leave a comment 

Categories : Uncategorized
28052014
Nuevatribuna
To 
Boletín de Noticias de Nueva Tribuna
| | |
| --- | --- |
| Boletín informativo. Miércoles 28 de Mayo 2014. | |
Noticias de portada
TOXO Y MÉNDEZ REMITEN SENDAS CARTAS AL FISCAL GENERAL Y AL CONSEJO GENERAL DEL PODER JUDICIAL 
CCOO y UGT denuncian una ofensiva penal contra el derecho de huelga
Ambos sindicatos consideran desproporcionadas peticiones de la Fiscalía contra trabajadores y cargos sindicales por ejercer el derecho de  huelga. Comisiones Obreras pone en marcha un calendario de actos y movilizaciones y denuncia que ya son 49 los procedimientos abiertos a 147 representantes y dirigentes de CCOO, promovidos por la Administración del Estado y el Ministerio Fiscal.
INSTITUTO NACIONAL DE ESTADÍSTICA (INE) 


Uno de cada cuatro ciudadanos está en riesgo de pobreza 

Un 20,4 por ciento de la población está directamente en riesgo de pobreza, el 6,2 por ciento se encuentra en una situación de privación material severa y el 15,7 por ciento está afectada por baja intensidad en el empleo.
Opinión
El suicidio del socialismo europeo 

Por Pedro L. Angosto | El socialismo español y europeo bajo la marca socialdemócrata atraviesa el periodo más crítico de su historia y se enfrenta a una inevitable dicotomía: renovarse o morir. 
Un nuevo mapa político para la izquierda
Por José Manzanares | La "lectura política" de las Elecciones es que no ha ganado el PP, ha ganado la izquierda con más de 6,7 millones de votos, frente a los 4.054.703 votos obtenidos por el partido del Gobierno.
MODIFICAR / CANCELAR SUSCRIPCIÓN
Está recibiendo este boletín tras solicitar este servicio a través de la web de Nuevatribuna. En cualquier momento puede modificar o cancelar su suscripción accediendo a esta dirección. 

Nuevatribuna

 Información continua y análisis para una ciudadanía comprometida con los valores de libertad, igualdad y justicia.
© medio digital de información general
editado por Página 7 Comunicación

Edit : Edit
Comments : Leave a comment 

Categories : Uncategorized
28052014
 An Independent Clergy & Laity Partnership Initiative
 Issue: No 1982  

 28-05-2014 

** Please add ican@josephdias.info to your address book to ensure future delivery.
** If the images below do not display correctly, please click here

Ecumenical
Evangelical
Interdenominational

 

 

"Rejoice with those who rejoice; mourn with those who mourn."

 

 
HEADLINE

 

 

Jerusalem, May 26, 2014: There were many striking images during the extraordinary 72 hours that Pope Francis spent in the Middle East. The Pope at the River Jordan, visiting with Syrian refugees, celebrating mass in Bethlehem, praying at the separation wall, uniting with the Ecumenical Patriarch, visiting the Dome of the Rock, leaving a note …

 

 
INDIA

 

 

Surrey, May 27, 2014: Archbishop John Barwa of Cuttack-Bhubaneswar has said that the new Indian government could spell disaster for minority groups if it did not remain true to its promise to govern for all. Archbishop Barwa said he hoped new Prime Minister Narendra Modi would stick to his promise to govern for every community, …

 

 

 

Mangalore, May 27, 2014: In an ostensibly provocative act to disturb communal harmony among different religious communities, Rashtriya Hindu Andolan, a little known Mangalore based Hindutva outfit has called for the morning Muslim call to prayer (Adhan) to be banned across the country. Activists from various right wing groups organised a protest in Mangalore on …

 

 

 

Washington DC, May 26, 2014: Indian American Muslim Council (IAMC), an advocacy group dedicated to safeguarding India's pluralist and tolerant ethos, has called on all Indians to be vigilant in safeguarding the secular institutions under the NDA (National Democratic Alliance) administration. It has also urged the Muslim community to utilize the democratic institutions to secure …

 

 

ASIA +

 

 

Dhaka, May 15, 2014: It hurts every time I hear about violence against minorities, be it last week's attack on Hindus by Muslims in the Comilla district, or persecution of Muslims by radical Buddhists in Myanmar. Perpetrators no doubt have their own compelling reasons to pound on small and powerless groups of people – land …

 

 

WORLD

 

 

Washington D.C, May 27, 2014: International Christian Concern (ICC) has learned that Meriam Yahia Ibrahim, a Christian mother who, on May 15, was sentenced to 100 lashes and death on charges of adultery and apostasy, gave birth to her second child on the morning of her 100th day in prison. Denied access to a private …

 

 

MISCELLANEOUS

 

 

The captain of the ship looked into the dark night and saw faint lights in the distance. Immediately he told his signalman to send a message: "Alter your course 10 degrees south." Promptly a return message was received: "Alter your course 10 degrees north." The captain was angered; his command had been ignored. So he …

 
Intercession, Awareness, Activism, Action …
This e-journal specifically highlights and documents persecution and violation of human rights of Christians, Minorities, Schedule Caste/Tribes and Other Backwards, urging you to at least – PRAY. Our aim is to identify fundamentalists and those disrupting communal harmony and indigenous communities – posing a threat to a just, equal, plural and secular citizenry. We oppose any kind of discrimination and oppression, whether of race, religion, culture, gender etc. specially when it comes from some of our own. Please pray for the following local, state, national, regional and international situations.
Editor-in-Chief: Joseph Dias  

NB: We may not agree with material that appears here, which is published to give a cross section of diverse opinions / views, for study, awareness or in the interest of pluralism and freedom of expression, as reported. Images may be indicative and not related to the description. We are also not liable for any claims made here & readers are advised to exercise their own discretion. External sources / links do not signify that we endorse or authenticate them. We take no responsibility and indemnify ourselves for the content of the email. You are receiving this email because you subscribed to this list. This email is solely for the one who receives it & if you are not t

Edit : Edit
Comments : Leave a comment 

Categories : Uncategorized
28052014
First time ever the best quality boards under a LUXE brand to be introduced
Ø  Dynasty has brought in a world class machinery from Italy to manufacture LUXE boards
Ø  Company has roped in a German company to provide Edge Band and Glue solution
Ø  Company eyes to bag the 10% market size of organised furniture industry
Ø LUXE  has been a successful brand globally and available in more than 50 countries
Ø Alvic claims that product is sold itself because of its features
Jaipur, 28th May, 2014: Country's one of the largest interior solutions manufacturer and retailer, Dhabriya group has joined hands with European giant Alvic group. Under a special B2B arrangement, Dhabriya group's modular furniture company, Dynasty has entered into an exclusive venture to merchandise the LUXE brand of Alvic group in India. LUXE is a patented brand of Alvic group of Spain that is a globally successful for their board's application in furniture industry.
Speaking about the launch and the tie-up; Mr. Digvijay Dhabriya, Managing Director of Dhabriya Group said, "We are extremely delighted with our association to Alvic Group. We have been the initiators of world class products in the country and Alvic's LUXE is the state-of-the-art product that offers the features those are value for money. With this brand addition, we plan to capture the major market size of country's premium kitchen and furniture industry by 2017. Its crystal-like gloss finish and high resistance to scratches provides an extraordinary finish and appeal to the interiors of the house."
The Indian furniture retail market is one of the 14th largest furniture markets in the world due to the rising purchasing power of the Indian middle class population. This USD 8 billion industry has been growing at 30% compound annual growth rate. According to a Cushman and Wakefield report, the demand for residential spaces is forecasted to hit 4.25 million units while the demand for office spaces is expected to hit 400 million sq.ft. between 2010 and 2014 in India. Another major segment is contract furniture which is driven by the increasing hotel developments and tourism demand in the country.
Speaking on LUXE's entry in India, Mr. Julian Ramirez, international marketing head of Alvic Group said, "Alvic group have been working on a product over last three years that has a best finish with acceptable price in the market.  LUXE is an idea that has made a brand number one not only because it is marketed well but it has a value that market needed. The glossy, shining, scratch resistance and water resistance makes it a monopolistic brand that has rapidly made its mark globally in a very few years. Today LUXE is a well known and a very well accepted brand in more than 50 countries."
The application of LUXE product varies into various interior and some time in exterior home décor. It is being used into kitchen units, bathroom units, cupboards, wall panels, flooring and many a times for creative and personalized projects for exterior home and office décor. Since the product is sold itself because of its features, it is not necessary to explain many things in order to make a sell. Apart from home and kitchen décor, LUXE has also remarkably made a strong presence in hospitals, education and hotel-restaurant industry.
Dhabriya group's Dynasty Modular Furniture has well established and varied network over 600 distributor points in India. Company also has seven application centers at various locations in country. With this newly entrant brand, company aims to open 13 more application centers in India by the end of 2015.
About Dhabriya Group:
A registered brand of Dhabriya Agglomerates Pvt. Ltd, Polywood is country's one of the largest interior solutions brand that provides wood substitute solutions. Established in 1992, Dhabriya Agglomerates is country's largest manufacturer and retailer of PVC & uPVC Profiles range. With an intense motive, company saves nearly 7 lakh trees every year and reduces the usage of wood by providing the alternate solutions and applications.
Commenced with a seed capital of Rs. 3 lakhs, the Dhabriya group has nearly an annual turnover of Rs. 100 crores as per FY 2013-14. Initiated its business with just manufacturing of PVC doors, Polywood is now manufacturing and also retailing a wide range of PVC and uPVC sections with various designs to suit the complete fabrication requirements like Doors, Windows, Partitions, False Ceilings, Wall Paneling, Pelmet, Modular Kitchen Cabinets, Shutters & other interiors related products at company-owned application centers spread across India.
Company had established its first manufacturing plant in Jaipur with initial manufacturing capacity of 250 metric tons of PVC profiles per annum. In 2009, it took a step ahead by setting up its second plant in Coimbatore to align the supplies in southern part of the country. The company has an exclusive extrusion facility located at its both the plants which is a state of art facility using the best machinery and equipments that matches global standards with a total manufacturing capacity of 10,000 metric tons of PVC Profiles per annum. In the fiscal year 2007-08 company had also ventured into the manufacturing & fabrication of uPVC Windows and Doors.
Polywood is recognized for its customised solutions, superior quality as well as highly efficient and robust products. It subscribes to the Quality Management Standards ISO 9001:2008 and Environmental Management Systems ISO 14001:2004. Amongst the many Awards that the company has received includes a National Award for Manufacturing of Outstanding Quality Products, Award for Outstanding Entrepreneurship, Award for Meritorious Industrial Development, The Samaj Ratna Award etc.
In the year 1995, looking at the opportunities into Modular furniture market, Dhabriya group diversified and launched it's another retail brand Dynasty. Under this brand, company installed its manufacturing facility at Jaipur, Rajasthan for designing and manufacturing of Modular Furniture range especially made out of wood substitute i.e. agricultural waste. Under this retail brand, company merchandises various products like modular kitchen shutters and Wardrobe Shutters, green doors, executive tables, storage, work stations, kitchen cabinets, wardrobes, computer tables etc.
Polywood has a nationwide network of more than 100 distributors and 300 retail partners. Including Jaipur and Coimbatore, Polywood has a retail network of application centers in Gujarat, Maharashtra, Karnataka, Kerala, Andhra Pradesh and West Bengal. Company aims to set-up more application centers in the states like Rajasthan, Orissa, MPCG, Uttar Pradesh, Bihar, Madhya Pradesh and few more cities in coming two years.
Dhabariya Agglomerates has marked its charisma in institutional, commercial and residential application segments. In commercial segment, the Polywood brand has earned a very prestigious business partners like Shapoorji Paloonji, Emmar MGF, Pacifica Group, DLF, Crompton & Greaves, ONGC Ankleshwar, Airport Authority of India, PWD Patna and Jaipur etc.
Warm Regards,
Nitin Jagad
Branch Incharge – Jaipur

Edit : Edit
Comments : Leave a comment 

Categories : Uncategorized
28052014
News Advisory 
HP Expands Production Inkjet Possibilities with New Inkjet Web Press, Priming Solution
New solutions enable publishers to profitably increase mono inkjet book production, expand media versatility
India, New Delhi, May 28, 2014— HP today announced the new compact HP T260 Mono Inkjet Web Press designed specifically to help publishers increase speed to market and profitably print high quality black and white books in both large and small quantities.
The new HP T260 prints on a wide range of media with high-productivity and a low total operating cost in a compact size. The first 26-inch-wide (66-cm-wide) HP Inkjet Web Press, the HP T260 offers an efficient imposition form factor for book production and fast speeds—up to 800 feet (244 meters) per minute. It also has a duty cycle of 123 million A4 sized or 211 million 6-inch by 9-inch (152.6-mm by 228.6-mm) images per month, extending the crossover point for analog to digital printing. 
Similar to existing HP Inkjet Web Presses, the HP T260 offers best-in-class print quality with 1,200 nozzles per inch (npi) and 8 times nozzle redundancy. It also features HP Bonding Agent and automation for operator ease of use.
The HP T260 was initially designed to enable China-based Hucais Printing Company Limited to better meet the demands of the local publishing market and power the company's new publishing business model across its digital printing sites in China. Hucais has installed the press at each of its three printing facilities and expects to place a further double digit order to install the HP T260 Mono Inkjet Web Presses across all its five sites in China.
"Once the establishment of our new publishing business model is complete, we expect to realize significant efficiencies and cost savings throughout our printing network from better logistics management, reduced inventory and faster turnaround of orders," said Chen Chengwen, chairman, Hucais."The HP T260 Mono Inkjet Web Press is the foundation of this new model that provides strong value-added benefits essential to the success of our business."
"Business transformation and taking on more high quality short-run and print-on-demand work are a top priority for Hucais," said Gido van Praag, vice president and general manager, Graphics Solutions Business, HP Asia Pacific and Japan. "The HP T260 mono inkjet web press helps Hucais meet these goals and demonstrates customer-led innovation in Asia that we are now making available for customers elsewhere in the world."
Other announcements include:
·         The new HP Priming Solution, enabling HP Inkjet Web Press users to print on a broader range of media, including standard offset coated media that is not typically compatible with production inkjet technology. 
·         Additions to the HP SmartStream Solutions Partner Program, enabling customers to take advantage of high productivity finishing options.
Broadening media options with HP Priming Solution
Coatings used in offset papers are designed to repel water, including water-based inks used in high-speed production inkjet environments. This results in print-quality defects such as coalescence and issues with drying the ink at production speeds. Building on HP's 30 years of inkjet technology leadership, the new HP Priming Solution addresses this challenge, allowing print service providers (PSPs) and book manufacturers to print on low-cost, coated offset stock without compromising print quality or productivity.
The HP Priming Solution expands HP's media versatility in the production inkjet market. Available for the full HP Inkjet Web Press portfolio, the first HP Priming Solution offers a matte finish that can provide a cost-effective coated-media solution and help increase the crossover points vs. traditional offset in both publishing and commercial printing.
Components of the solution include an HP-developed, aqueous-based Priming Agent for HP A51 Inks, engineered to work with HP Inkjet Web Presses, and the Epic PrimeCoat priming system from Epic Products International, an industry leader in developing custom priming and coating solutions.
HP's media strategy also includes HP Bonding Agent for production on low-cost, uncoated offset papers, collaboration with leading paper mills on the development of inkjet optimized papers with ColorPRO technology, and the HP Media Certification Program for the identification of substrates compatible with HP high-speed production inkjet systems.
Enhancing high-productivity finishing options
Through the HP SmartStream Solutions Partner Program, PSPs can take advantage of a solution portfolio with leading finishing providers in the graphic arts industry. 
Available exclusively for the HP T410, Magnum Digital Solutions has developed the FlexCut digital sheeter/stacker solution. The FlexCut, which will be sold directly by HP, offers automated make-ready and on-the-fly stack changes, among other features, giving customers the ability to produce 42-inch by 39.4-inch sheets at speeds up to 14,440 sheets per hour, rivaling offset capability. 
New to the HP SmartStream Solutions Partner Program, VITS International offers high-speed, high-productivity finishing capability with its Sprint Variable Data Finishing System, which is engineered for inline or offline applications for digital presses. Eltex-Elektrostatik-GmbH offers a moisturizer that uses electrostatic dispensing technology to help with flatness in books and other printed products. Finally, KOLBUS offers a comprehensive range of softcover and hardcover bookbinding machines including flexible high-speed perfect binding solutions for digital printing.
Transforming business with HP inkjet technology
Momentum of the HP Inkjet Web Press portfolio continues worldwide with a growing install base printing more than 3 billion pages per month worldwide.
O'Neil Data Systems, an early adopter of HP production inkjet technology, recently acquired an additional HP T410 Color Inkjet Web Presses as it continues to grow its business with HP.  With its latest investment, O'Neil Data Systems now has a total of 10 HP Inkjet Web Presses—including six HP T410s, two HP T360s and two HP T230s. 
"When you compare our business today vs. our business in 2008 when we were first discussing production inkjet technology with HP, it's a night and day difference," said Jim Lucanish, president, O'Neil Data Systems. "We have completely transformed our business and have grown exponentially as a result of our continued investment in HP Inkjet Web Presses, which allow us to fiercely compete in the data-driven communications market."
Availability
The HP T260 Mono Inkjet Web Press and Priming Solution are expected to be available before the end of 2014.
Additional information about HP Inkjet Web Presses is available at www.hp.com/go/inkjetwebpress, through the HP Graphic Arts YouTube channel at www.youtube.com/hpgraphicarts and through the HP Graphic Arts Twitter Feed atwww.twitter.com/hpgraphicarts.
About HP
HP creates new possibilities for technology to have a meaningful impact on people, businesses, governments and society.  With the broadest technology portfolio spanning printing, personal systems, software, services and IT infrastructure, HP delivers solutions for customers' most complex challenges in every region of the world.  More information about HP (NYSE: HPQ) is available at http://www.hp.com.
This news advisory contains forward-looking statements that involve risks, uncertainties and assumptions. If such risks or uncertainties materialize or such assumptions prove incorrect, the results of HP and its consolidated subsidiaries could differ materially from those expressed or implied by such forward-looking statements and assumptions. All statements other than statements of historical fact are statements that could be deemed forward-looking statements, including but not limited to statements of the plans, strategies and objectives of management for future operations; any statements concerning expected development, performance, market share or competitive performance relating to products and services; any statements regarding anticipated operational and financial results; any statements of expectation or belief; and any statements of assumptions underlying any of the foregoing. Risks, uncertainties and assumptions include the need to address the many challenges facing HP's businesses; the competitive pressures faced by HP's businesses; risks associated with executing HP's strategy and plans for future operations; the impact of macroeconomic and geopolitical trends and events; the need to manage third-party suppliers and the distribution of HP's products and services effectively; the protection of HP's intellectual property assets, including intellectual property licensed from third parties; risks associated with HP's international operations; the development and transition of new products and services and the enhancement of existing products and services to meet customer needs and respond to emerging technological trends; the execution and performance of contracts by HP and its suppliers, customers, clients and partners; the hiring and retention of key employees; integration and other risks associated with business combination and investment transactions; the execution, timing and results of restructuring plans, including estimates and assumptions related to the cost and the anticipated benefits of implementing those plans; the resolution of pending investigations, claims and disputes; and other risks that are described in HP's Annual Report on Form 10-K for the fiscal year ended October 31, 2013, and that are otherwise described or updated from time to time in HP's Securities and Exchange Commission reports. HP assumes no obligation and does not intend to update these forward-looking statements.
© 2014 Hewlett-Packard Development Company, L.P. The information contained herein is subject to change without notice. The only warranties for HP products and services are set forth in the express warranty statements accompanying such products and services. Nothing herein should be construed as constituting an additional warranty. HP shall not be liable for technical or editorial errors or omissions contained herein.
Bhawana Suri   | 
T : +91 11 46504100-03   I   M : +91 9311978259   I   www.the-practice.net

Edit : Edit
Comments : Leave a comment 

Categories : Uncategorized
28052014
Delhi HC issues notices to Union Govt. and ECI  on a petition filed by ADR
to monitor election expenditure of political parties
The Delhi High Court today issued notices to the Government of India and Election Commission of India (ECI) to file their replies on a petition regarding regulation and monitoring of the election expenditure of political parties. The next date for hearing is 28th of August 2014.
The petition, filed by Association for Democratic Reforms (ADR), requests for a process of regular submission of election expenditure statements by political parties commencing a year prior to the actual polling date till the results are declared. As has been observed in the recently concluded Lok sabha elections, political parties start their campaigning much before the polls.
Since presently there is no limit on the election expenditure of political parties, it is very difficult to ascertain the actual amount of money spent during the election campaign. The current practice of submitting election expenditure statements after 75 and 90 days of elections for Assembly and Lok Sabha elections, respectively, serv​es​​ no purpose because monitoring and keeping a tab on the election expenditure after 75/90 days is a herculean task.
The key recommendations made by ADR in the petition are: 
Implement the recommendation made by the 170th Law Commission Report on Electoral Reforms, with regards to the financial accountability of the Political Parties. 

Introduce ceiling on the election expenditure of political parties, on and during the elections. 

Direct the political parties to submit expenditure statements, beginning one year prior to the elections. 

Direct the political parties to submit the account statements of income and expenditure, periodically, ie. once a month before the declaration of the election, and at least once a week during the elections.
​Regards,​
Media and Journalist Helpline

 

+91 80103 94248

Email: adr@adrindia.org

Maj. Gen. (Retd.) Anil Verma

 

Head

National Election Watch,

Association for Democratic Reforms

 

011 4165 4200,

+91 88264 79910

adr@adrIndia.org,

Prof. Jagdeep Chhokar

 

IIM Ahmedabad (Retd.)

Founder Member,

National Election Watch, Association for Democratic

Reforms

 

+91 99996 20944

Prof. Trilochan Sastry

 

IIM Bangalore

Founder Member,

National Election Watch,

Association for Democratic Reforms

 

+91 94483 53285
​
Association for Democratic Reforms
"Kiwanis Centre", 4th Floor,
B-35, Qutub Institutional Area

Edit : Edit
Comments : Leave a comment 

Categories : Uncategorized
28052014
Elections come and go; life goes on. For Aam Adami Party, fighting against corruption is a way of life. So, a team of AAP activists visited the Anti-corruption Bureau office in Mumbai to pursue pending issues of corruption. The issues included
1. As many as 77 cases pending with the Government for sanction, despite an assurance of taking timely action.
2. Police Inspector C S Mali of Bajarpeth Police Station, Kalyan was arrested in 2011 and was found to be in possession of moveable and immoveable property worth Rs. 25 crores. It is important to know how far the matter has progressed since. There is also the case of Inspector Mahendra Chauhan of Ulhasnagar Police Station.
3. The widely reported case of Kalyan-Dombivali Municipal Corporation Engineer Mr. Sunil Joshi arrested in 2010 after 41-hour raid at his residence, and
4. A 'Scam Festival Booklet'; with 13 extraordinary cases of corruption was forwarded to authorities ranging from the ACB Commissioner to the Chief Minister and beyond. The booklet listed malpractices committed by Shri Chhagan Bhujbal, a Cabinet Minister. No action seems to have emerged despite the clinching evidence detailed in the booklet.
The Director General of ACB, Shri Dixit was briefed about these issues, particularly about the 'Scam Festival Booklet' prepared by AAP.
AAP accords top priority to fighting corruption because corruption is pilferage of public money and it threatens the very fiber of our social system. Therefore the city unit of AAP is going to actively follow up corruption cases with the Anti-Corruption Bureau, where investigation is in progress; the Government for cases in which sanction is to be obtained and with the courts, where cases have already been filed.
For more information, please contact:
Mr. K Sridharan @ 9820652816

Edit : Edit
Comments : Leave a comment 

Categories : Uncategorized
27052014
Pakistan Prime Minister Nawaz Sharif on Tuesday offered prayers at the historic Jama Masjid and visited the Red Fort in Old Delhi area.
Sharif, who arrived yesterday to attend the swearing-in ceremony of Prime Minister Narendra Modi, visited Jama Masjid, one of Asia's largest mosque, and Mughal era monument Red Fort along with other members of his delegation.
The Pakistan Prime Minister will later hold bilateral talks with Modi during which both sides are expected to discuss ways to enhance bilateral cooperation, before leaving for Pakistan.
Sharif had said yesterday that he intends to pick up the threads with India's new leader Modi from where he and then Prime Minister Atal Bihari Vajpayee left off in 1999. The Pakistan Prime Minister had said that both governments have a strong mandate and this could help in "turning a new page in our relations".
Sharif's visit is seen as significant by political observers here given that hardline elements in Pakistan have expressed their unhappiness over his responding to the invitation positively.
Sources said it is expected that the Pakistan leader will also extend a formal invitation to Modi for a visit. No breakthrough is expected during the visit but it will provide the two leaders an opportunity to cultivate personal relations which may go a long a way in reducing tensions.