29052014
Russia, Belarus, and Kazakhstan signed the historic Eurasian Economic Union which will come into effect in January 2015. Cutting down trade barriers and comprising over 170 million people it will be the largest common market across the ex-Soviet states.
"The just-signed treaty is of epoch-making, historic importance," Russian President Vladimir Putin said.
The troika of countries will cooperate in energy, industry, agriculture, and transport.
"In fact, we are shaping the largest common market in the CIS, with huge production, scientific and technological potential and enormous natural resources," the President added.
Citizens of Russia, Belarus, and Kazakhstan will have the right to work freely throughout the member states without having to be issued any special work permits, Putin said.
Over the last three years, trade within the Customs Union has increased by $23 billion, or nearly 50 percent. At the end of 2013, it stood at $66.2 billion.
Belarus and Kazakhstan are in third place in foreign trade with the Russian Federation, after the EU and China, Putin said.
The Russian leader said that the document brings Russia, Kazakhstan and Belarus to a new level of integration and fully retains sovereignty.
"We ensure a close and coherent economic collaboration and cooperation. Today we have created a powerful and attractive center of economic development, a large regional market that brings together more than 170 people. Our union has huge reserves of natural resources, including energy, which accounts for one fifth of the world's gas reserves and 15 percent of oil reserves," Putin said.

Edit : Edit
Comments : Leave a Comment »

Categories : Politics, Uncategorized
29052014
Ukraine's army has started shelling the eastern Ukraine cities of Slavyansk and Kramatorsk, therby resuming its massive military operation in the East of the country, local news outlets report.
"A full-scale military operation has begun in Kramatorsk and Slavyansk. BM-21 launch vehicle "Grad" are being used," Donbas-based Ostrov agency says.
Fourteen Ukrainian soldiers have been killed in a helicopter crash near the city of Slavyansk, Donetsk Region, according to the acting president of Ukraine, Aleksandr Turchinov.
Anti-government protesters in Slavyansk have downed a Ukrainian forces helicopter in the south-east of Slavyansk, Donetsk region.
Fourteen servicemen, including a general, Vladimir Kulchtsky hgeneralave have been killed in a helicopter crash near the city of Slavyansk, Donetsk Region, according to the acting president of Ukraine, Aleksandr Turchinov who spoke at a parliamentary session in Kiev.
Media agencies

Edit : Edit
Comments : Leave a Comment »

Categories : Uncategorized, world News
29052014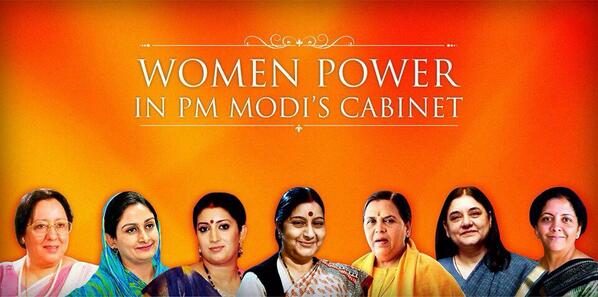 Edit : Edit
Comments : Leave a Comment »

Categories : Uncategorized
29052014
Ravinder Singh
To 
presidentofindia@rb.nic.in
pmosb@pmo.nic.in
manmohan@sansad.nic.in
 and 36 More…
Lame Duck IIT+IIM Support for Unqualified Ministers
May29, 2014
It is absolutely shocking to read IIT+IIM support for Unqualified
Ministers. Success rate of a better qualified is always better than a
person with no qualification given similar resources.
This is India's tragedy that we couldn't find a single person
adequately qualified to be HRD minister of India among 1250m Indians.
The entire debate over the issue is even more disgraceful.
When a similarly Railway Minister was interrogated about Corruption in
a scam he replied 'I am A Lay Man I Merely Signed On Documents
Produced By Competent Railway Board' – Newly HRD Minister shall be
signing on dotted Lines.
A Qualified Person is likely to be more receptive to new IDEAS and
realize and correct mistakes compared to a person with no
qualification.
Biggest tragedy of India is Gross Incompetence and failure of IITs and
IIMs to Create World Class Technologies, Factories and Services.
They file Bogus Patents write BOGUS Papers. Worse they don't want
PATENTS for Indians don't want Faster Grant of Patents and Utility
Patents.
But IITians and non IITians Perform under professionals of
Multinationals because they have Basic Engineering Training. Syllabus
of IITians and non IITians is identical.
IITians FAIL in India because of UPA or Manmohan Singh or Kapil Sibal
but because – as I reported earlier also, a brilliant IIT+IIM was paid
Rs.28,000 PM Salary working in Regulatory Department and much younger
Nagpur Engineer with Nagpuri MBA was earning Rs.2,00,000 PM working in
sales department.
Indians have WEIRD Value system and we are all victim of it. In USA a
Plumber was earning $25 per hour and a multipurpose clerk in a bank $4
per hour in 1986.
This is the real problem which Indians had not been able to diagnose.
Rent Seeking AICTE, NCTE, MCI
When even AMITY UNIVERSITY one of the biggest file BOGUS patents or
research papers there is little AICTE, NCTE, MCI can do than let them
go on and take some cut in it.
And to prevent Corruption in AICTE, NCTE, MCI we need Even More
Qualified HRD Minister than heads of these regulators.
People who BRIBE are the Real Culprits worldwide except India.
So long India doesn't punish BRIBE GIVERS corruption will never go
away from Indian System.
Ravinder Singh, National General Secretary.
Sabka Bharat Mission 2019
Y-77, Hauz Khas, New Delhi -110016
Ph: 9650421857, 9718280435
Sabkabharatmission2019@gmail.com

Edit : Edit
Comments : Leave a Comment »

Categories : Uncategorized
29052014
WEC India Energy News
To 
WEC India Energy News – NTPC Group
WEC India Energy News – India Group
WEC India Energy Portal

One Stop Energy Resource Center
Energy Journal April 2014 Released 
With Focus on 'Energy Access' this edition shares some sustainable rural energy access projects and WEC India own engagement in this priority domain.  We share glimpses of some of the recent discussions under the 'WEC India Dialogue Series'. We bring highlights of 22nd World Energy Congress held in Daegu as well.
For more information Contact – WEC India Secretariat, C/o NTPC Limited, 7th Floor, Core-6, SCOPE Complex, New Delhi-110 003, India
Email: info@wecindia.in, Phone: 011-2436 3719, Fax: 011-2436 9530, Website: http://www.wecindia.in
–

Edit : Edit
Comments : Leave a Comment »

Categories : Uncategorized
29052014
Ravinder Singh
To 
chauthidunia@gmail.com
indiaagainstcorruption.2010@gmail.com
chandru_14521@yahoo.com
 and 360 More…
Election Commission Responsible for Munnabhais in Politics
May29, 2014
I am glad that Prime Minister has advised his ministers against
engaging their own kins as personal staff would like him to Install
Best Talent to head each Complex Ministry in coming days and engage
Best Talent for PMO through open and transparent process.
For all the problems India has Munnabhais are directly responsible.
It is absolutely stunning how majority of the MPs from all sections of
parties were defending Poorly Qualified or Members of Parliament with
Criminal Background.
Today a post graduate qualification is required to teach 30 High
School students. How is that a High School Pass would head Entire
Education Department (HRD) of India including Institutions of Higher
Studies? – all Schools and Colleges, Professional Institutions etc.
She is not even qualified to teach even primary school children.
We in India are required submit copies of Certificates of Educational
Qualifications even to get a passport and police verification is
carried out – recruitment of even Class IV too require police
verifications, how is that MP are not required to submit their
Certificates of Educational Qualifications and List Criminal or Civil
Cases decided or pending.
It is perfectly normal for highly qualified scientists unable to make
money or not running factory efficiently or professors unable to teach
their nursery school children. But it is Scandalous to appoint an
unqualified to Head Some IT or Manufacturing Company.
But in India situation is altogether different Scientists file BOGUS
patents and research papers, companies adopt corrupt practices or sell
substandard products. Munnabhais can't be able to restrict them.
Pitroda and Brahamchari filed BOGUS patents and ruled Science and
Innovation in India that led to absolute Collapse of R&D in India.
Suresh Prabhu and Saffuddin Soz have stalled multipurpose dam building
in India and now Uma Bharti is engaged in water department.
It is a long list – every department failed because either it had
unqualified Leader or Mis-qualified Leaders. For example a person with
history background would oversee Highly Technical Telecom or S&T or
Atomic Energy departments.
But a person with no relevant qualification is absolute unfit for any
job which requires specialized qualifications.
Indians are tolerant to poor quality of services, cheating and frauds
and don't respect qualification and honesty.
Election Commission Responsible for Munnabhais in Politics
It was shocking Media reported how many prominent persons had Voter I
Cards but their names were not in the Voters List.
Munnabhais in Election Commission can't ensure even this basic right –
A simple procedure is required every time there are Additions or
Deletions a separate list of such additions and deletions be made and
mailed to all residents who are in the list.
Supreme Court in Civil Appeal No. 7178 of 2001 has Empowered Election
Commission to frame rules and procedures to make available full
background of the Candidates.
[However, the Court considered – whether or not an elector, a citizen
of the country has a fundamental right to receive the information
regarding the criminal activities of a candidate to the Lok Sabha or
Legislative Assembly for making an estimate for himself – as to
whether the person who is contesting the election has a background
making him worthy of his vote, by peeping into the past of the
candidate. After considering the relevant submissions and the reports
as well as the say of Election Commission, the High Court held that
for making a right choice, it is essential that the past of the
candidate should not be kept in the dark as it is not in the interest
of the democracy and well being of the country. The Court directed the
Election Commission to secure to voters the following information
pertaining to each of the candidates contesting election to the
Parliament and to the State Legislature and the parties they
represent:-]
It is Scandalous that –
1. Election Commission merely requires Candidates to submit School
name and qualification when Copies of the Certificates were required,
and list of all Criminal Cases with Case numbers were required.
2.  In SC judgment 'desired that Voters evaluate the Worthiness of the
Candidates' before making the Choice of Candidate he shall vote.
    Clearly little or information is accessible in time for Voters to
make Intelligent Decisions. At least six months to one year should be
the minimum period for candidates to register and comply with
procedures.
3. It was Scandalous Election Commission didn't firstly insist on
standard format for submitting Election Manifestos which reflects the
policies and programs of the parties.
    Here Voters are unable to make an assessment of Worthiness of
Political Parties which are represented by Groups of Candidates
collectively.
4.  Along with personal details 'Bio-data' should also be submitted by
Candidates.
Ravinder Singh, National General Secretary.
Sabka Bharat Mission 2019
Y-77, Hauz Khas, New Delhi -110016
Ph: 9650421857, 9718280435
Sabkabharatmission2019@gmail.com