7082014
Scheduled Tribes and other Traditional Forest Dwellers (Recognition of Forest Rights) Act, 2006
To address the adverse living conditions of many tribal families living in forests was on account of non-recognition and vesting of pre-existing rights, a landmark legislation viz. Scheduled Tribes and Other Traditional Forest Dwellers (Recognition of Forest Rights) Act, 2006, has been enacted to recognize and vest the forest rights and occupation of forest land in forest dwelling Scheduled Tribes and other traditional forest dwellers, who have been residing in such forests for generations, but whose rights could not be recorded.
This Act not only recognizes the rights to hold and live in the forest land under the individual or common occupation for habitation or for self-cultivation for livelihood, but also grants several other rights to ensure their control over forest resources which, inter-alia, include right of ownership, access to collect, use and dispose of minor forest produce, community rights such as nistar; habitat rights for primitive tribal groups and pre-agricultural communities; right to protect, regenerate or conserve or manage any community forest resource which they have been traditionally protecting and conserving for sustainable use.
The Act also provides for diversion of forest land for public utility facilities managed by the Government, such as schools, dispensaries, fair price shops, electricity and telecommunication lines, water tanks, etc. with the recommendation of Gram Sabhas. In addition, several schemes have been implemented by the Ministry of Tribal Affairs for the benefit of tribal people, including those in the forest areas such as "Mechanism for marketing of Minor Forest Produce (MFP) through Minimum Support Price (MSP) and development of Value Chain for MFP". Funds are released out of Special Central Assistance to Tribal Sub Plan for infrastructure work relating to basic services and facilities viz. approach roads, healthcare, primary education, minor irrigation, rainwater harvesting, drinking water, sanitation, community halls, etc. for development of forest villages.
Under Section 3(1)(h) of the Scheduled Tribes and Other Traditional Forest Dwellers (Recognition of Forest Rights) Act, 2006, the rights of settlement and conversion of all forest villages, old habitations, un-surveyed villages and other villages in forest, whether recorded, notified, or not, into revenue villages have been recognized as one of the forest rights of forest dwelling Scheduled Tribes and other traditional forest dwellers on all forest lands.
As per the provisions of the Act and the rules framed thereunder, the forest right related to conversion of forest villages into revenue villages is to be adjudicated by the Gram Sabha, Sub-Divisional Level Committee and the District Level Committee as per the laid down procedure, like any other forest right specified in the Act. The Ministry of Tribal Affairs has issued guidelines on 8.11.2013, inter-alia, impressing upon all the State/ UT Governments to convert all such erstwhile forest villages, un-recorded settlements and old habitations into revenue villages with a sense of urgency in a time bound manner. The conversion would include the actual land use of the village in its entirety, including land required for current or future community uses, like, schools, health facilities, public spaces etc.
This information is given today by Minister of State for Tribal Affairs Ministry Shri Mansukhbhai Dhanjibhai Vasava in Rajya Sabha.

Edit : Edit
Comments : Leave a Comment »

Categories : CSR, culture, Education, Law, Legal, Media, Politics
7082014
Putin bans agricultural imports from sanctioning countries for 1 year
Russia's import ban on agricultural goods from countries that sanctioned Moscow over the Ukraine crisis may have a negative impact on European producers, farmers say. However, the EU's ambassador to Moscow insists the bloc's position will not change.
Russian President Vladimir Putin signed Wednesday a decree imposing a one-year banon agricultural produce, foods, and raw materials from countries that have sanctioned Russia. The list of banned or restricted goods is expected to be approved by the government later in the week.
Moscow plans to ban all US agricultural products, including poultry, as well as EU fruit and vegetable imports in response to Western sanctions imposed on Russia over the Ukrainian crisis, according to the country's agricultural watchdog.
All agricultural goods produced in the US and imported into Russia will be halted for one year, the assistant to the head of Rosselkhoznadzor, Aleksey Alekseyenko, told RIA Novosti.
European agricultural businesses responded by saying they are worried that the Russian import ban may have serious negative consequences for them. Finland may lose as much as 400 million euros (US$535 million) as a result of Russia's retaliatory sanctions. According to Heikki Juutinen, the managing director at the Finnish Food and Drink Industries' Federation, sanctions would be "very bad news" for his country, as about a quarter of Finland's exports go to Russia, local Yle radio station reported. The situation may affect such big players as Valio – Finland's biggest dairy producer.
"This has the potential – and I stress potential – to become Economic Crisis 2.0," Prime Minister Alexander Stubb told reporters in the Finnish city of Espoo, Reuters quotes.
However, Stubb also made clear the burden of retaliation had to be shared among EU members: "If sanctions hit Finland disproportionately, we will seek aid from our EU partners."

Edit : Edit
Comments : Leave a Comment »

Categories : agreement, Agri, Business, culture, Finnance, Trade
7082014
Delegation of Dalit Entrepreneurs calls on the Prime Minister Shri@narendramodi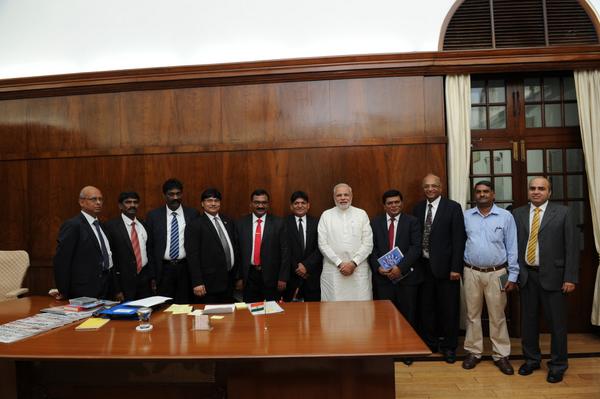 UPSC exam to be held as per schedule on Aug 24: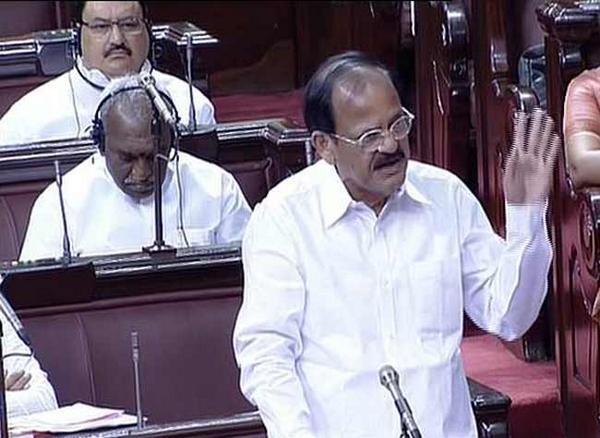 Edit : Edit
Comments : Leave a Comment »

Categories : Business, Education, Law, Media
7082014
Ravinder Singh
To
presidentofindia@rb.nic.in
manmohan@sansad.nic.in
speakerloksabha@sansad.nic.in
and 35 More…
Anand Sharma, Yogendra Yadav Misrepresent 125 Cr Indians
August06, 2014 (C) Ravinder Singh
ravinderinvent@gmail.com
Anand Sharma and Yogendra Yadav misrepresent 125 crore Indians. BJP's
79% MPs come from farming rural background shall take charge of Farmer
Rural Vote Bank if INC and AAP and other don't learn fast.I was horrified to see Anand Sharma mislead Lok Sabha and 125 crore
Indians on WTO Issues even after losing entire FARMERS vote bank.
His foolish assertions in Lok Sabha, brought live to Indian Farmers in
600,000 villages their NEGLECT in last 5 years, confirms INC anti
Farmer agenda.
Why does INC want GOI to rob farmers Produce Wheat & Rice at Rs.12 per
kg when market price is Rs.24 to Rs.30 per kg and sell it at even
cheaper rates?
WTO wants India to limit GOI purchases to 10% – WTO didn't prevent
Farmers from Storing Foods – all over the world Farmers are Free to
Store their Produce, Process it and Sell it at good price and
Including Direct Selling.
This is clear recipe of DESTROYING in farming.
Most stupid of Anand Sharma opposition to WTO is related to FIXING of
MSP by WTO to some level.  Surely Indian GDP has expanded faster than
rest of the world and to Maintain Status of Indian Farmers – GOI
allows 'Maliciously Fractional Increase in MSP' but not
Maintaining-Protecting EARNINGS.
Farmers in DEVELOPED Countries get Subsidies to maintain Earnings of Farmers.
India Foolishly WANT Developed countries to stop providing Subsidies –
which may look Intelligent but is most Foolish.
Why – because Developed Countries knows very well farmers can earn
more, even at minimum wages working 35-40 hours a week than 24 hour
caring of farms & animals?
Options for India are many –
1.  Farmers can store and Process Food They Produce and retail the foods.
2.  India should maintain 50% Public Equity in Indian Companies.
3.  Indian should have Share in Natural Resources.
4.  50% of Housing & Personal Loans be disbursed in Rural India.
5.  50% of MSME to Come Up in Rural India.
6.  Multipurpose Dams to Generate Cheap Power, Supply Clean Blue Water
and Provide Flood Protection, to reduce Cost of Farm Produce.
7. Rooftop SOLAR for Rural India to access cheap power.
8.  Free Education and Healthcare.
Yogendra Yadav is misleading Indian on CSAT.
AAP Sole Agenda so far is 'Anti Corruption' – its not just Civil
Service but all over 20m GOI Officials who First Need to Know Their
Job and Second are Corruption Free.
INDIA NEEDS TO RECRUIT BEST FOR ALL LEVELS OF GOVERNMENT – A TALATI TO
CABINET SECRETARY – ALL HAVE TO BE BEST IN SERVICE & INTEGRITY.
We all know SELECTION process is most CORRUPT in India.
UPSC may take over Recruitment of Class III and above Staff Needs of States.
To hire BEST & BRIGHTEST India need DIFFICULT SELECTION PROCEDURES.
World Hires PROFESSIONALS, for important departments, than Civil Servants.
UPSC should Recruit 'JOINT SECRETARY AND ABOVE THROUGH TOUGH SELECTION PROCESS.'
Ravinder Singh, National General Secretary.
Sabka Bharat Mission 2019
Y-77, Hauz Khas, New Delhi -110016
Ph: 9650421857, 9718280435
Sabkabharatmission2019@gmail.com

Edit : Edit
Comments : Leave a Comment »

Categories : Agri, Business, CSR, culture, Education
7082014
US, Iran's nuclear negotiators to meet in Geneva
Senior US and Iranian officials will hold nuclear talks in Geneva on Thursday, according to the US State Department. US Deputy Secretary of State Bill Burns will lead the US delegation, Reuters reported. It will also include Under Secretary of State Wendy Sherman and Jake Sullivan, the national security adviser to Vice President Joe Biden. Six world powers and Iran failed to meet a July 20 deadline to negotiate an agreement to make Iran curb its nuclear activities in exchange for the easing of economic sanctions.
Boko Haram attacks Nigeria town of Gwoza, kills dozens – witnesses
Boko Haram gunmen have killed dozens in Nigeria's restive northeastern town of Gwoza, AFP reported, citing residents. The extremists raided the town, some 135km from Maiduguri, the capital of Borno state before dawn on Wednesday, forcing residents to flee their homes. "Dozens of our people have been killed by the attackers, some were slaughtered and many others shot with guns," resident James Mshelia said. The attackers also burnt down the divisional police headquarters, the local government secretariat and other public buildings in the town. There were no soldiers to defend the town, and the whereabouts of the Gwoza emir, Mohammad Idrissa Timta, were unknown.
UN-backed tribunal jails Khmer Rouge leaders for crimes against humanity
Two top Khmer Rouge leaders have been jailed for life by a UN-backed tribunal in Cambodia for their role in war crimes against humanity committed during the 1970s. The verdict against the regime's former head of state Khieu Samphan, 83, and chief ideologue Nuon Chea, 88, was announced on Thursday. Both have denied their guilt. They were charged for their role in the forced exodus of millions of people from Cambodia's residential areas, as well as an execution site in the northwest of the country where thousands of people were killed. A total of around 1.7 million people died under their rule between 1975 and 1979. Some of the causes included starvation, medical neglect, overwork, and execution. Both men are currently in bad health.
Bank of America agrees to record $16 bn settlement
Bank of America agreed on Wednesday to pay out $16 billion in a settlement linked to a federal investigation of its sale of 'toxic' mortgage securities. The deal represents the largest single federal settlement in the US, reports The New York Times. The settlement is meant to resolve allegations that the bank engaged in the fraudulent marketing of mortgage-backed securities based on sub-prime loans, which in turn triggered an economic crisis in 2007-2009. Despite the record settlement, Wall Street watchdogs like Senator Bernie Sanders (I-VT), characterized the deal as a "very modest settlement" in light of the $1 trillion received by Bank of America in "virtually zero-interest loans" through government bailouts during the crisis.
US ready for more sanctions against Russia – Obama
US President Barack Obama said that Washington is ready to consider imposing more sanctions on Russia if Moscow does not change its policy towards Ukraine. Obama made the statements during a press conference on Wednesday. When asked if the economic sanctions are actually working, Obama said "We don't know yet,"adding that he believes"Sanctions are working as intended in putting enormous pressure and strain on the Russian economy," citing markets, "estimates in terms of capital flight," and "projections for Russian growth."Russia's President Vladimir Putin has a choice "to try to resolve the issues in eastern Ukraine through diplomacy and peaceful means…or alternatively continue on the course he's on, in which case he's going to be hurting his economy, and hurting his own people over the long term," Obama said.
At least 47 killed, over 60 injured in Baghdad car bomb blasts
Forty-seven people were killed in car bomb attacks on crowded streets in Shiite districts of Baghdad on Wednesday, police said, as cited by Reuters. Al Jazeera reported that over 60 people were injured. The explosives were detonated in a shopping area of Sadr City, and in the neighborhoods of Ur, Zafarana, and New Baghdad (Baghdad Al jadida). Violence in Baghdad has increased since Sunni militants led by the Islamic State extremist group seized the northern city of Mosul in June and threatened the capital. More than 1,600 people were killed in acts of violence in Iraq last month, most of them civilians, AFP reported, citing government figures.
MH17 recovery mission in E.Ukraine halted due to fighting
Dutch Prime Minister Mark Rutte told journalists on Wednesday that the mission to recover victims and debris from the Malaysia Airlines MH17 crash site has been stopped due to fighting between the Ukrainian army and militias in eastern Ukraine. He said the security risk to the team – consisting of 70 Australian, Dutch, and Malaysian experts – was too great. MH17 was shot down on July 17, killing all 298 passengers and crew, 196 of whom were Dutch.
60 killed in Mosul clashes between Iraqi troops and IS
Sixty people have reportedly been killed in fighting between Iraqi government forces and insurgents from the Islamic State (IS) in the northern city of Mosul, hospital sources told Reuters. Witnesses said the deaths occurred when a makeshift prison being used by the Sunni Islamists was hit by government airstrikes. However, that information could not be immediately confirmed. Mosul has been under IS control since June, but there have been hit-and-run attacks by government forces and allied Kurdish peshmerga fighters.
Over 1,800 Palestinians killed in Israel-Gaza conflict
More than 1,800 Palestinians have been killed – the majority of which were civilians, including hundreds of women and children – UN Secretary-General Ban Ki-moon in a statement on Wednesday. Three civilians in Israel have also been killed, as well as 64 Israeli soldiers, he added. The UN understands the "legitimate security right to defend Israeli citizens" from Hamas rocket fire, Ban said. But serious questions have been raised regarding the "repeated shelling of UN facilities harboring civilians who had been explicitly told to seek a safe haven there." Though there were reports that Hamas rockets were fired from nearby UN premises, "mere suspicion of militant activity does not justify jeopardizing the lives and safety of many thousands of innocent civilians," he added.5
Russian VTB24 bank forced to stop US visa payment service
Russia's VTB 24 bank has stopped accepting payments for US visas due to the refusal of the American embassy's contractor, the bank's press service said, as cited by Itar-Tass. The decision to refuse payments was made by CGI Group Inc. The bank said the cause behind the contractor's refusal is unknown. "From a business standpoint we are talking about small sums received by the bank as commission income," the bank said. However, this will be inconvenient for hundreds of Russian clients who have been using the service. Since March, the US has imposed four rounds of sanctions targeting Russian banks, including VTB.
Canada joins EU, US in imposing new sanctions on Russia
Canada joined the US and EU and imposed new sanctions on Russia over the Ukrainian crisis, targeting 19 Russians and Ukrainians and an additional 22 Russian and Ukrainian groups and economic entities on Wednesday. Among the Russian entities hit by the sanctions are the Bank of Moscow, Dobrolet Airlines, the Russian Agricultural Bank, the Russian National Commercial Bank, the United Shipbuilding Corporation and VTB Bank. "Export restrictions announced by the European Union with respect to military and military dual-use goods destined for Russia, are already in place in Canada. We are also committed to imposing the necessary regulations to enact export restrictions on technologies used in Russia's oil exploration and extraction sector. Those will be implemented in parallel with our allies," Prime Minister Stephen Harper said in a written statement.
Man suspected of leaking Schumacher's medical files found hanged in police cell
A man suspected of leaking Michael Schumacher's medical files was found hanged in his police cell on Wednesday, Reuters reported, citing Zurich's cantonal prosecutor. The man was not named but was described as a manager at Rega, a Swiss helicopter company. He was arrested on Tuesday in connection with violating patient privacy and medical secrecy. The prosecutor said there was no indication that a third party was involved in the death of the man. Schumacher was transferred under a pseudonym from Grenoble hospital to University Hospital of Lausanne (CHUV) on June 16 after emerging from a coma. He was taken by ambulance, but Rega was also contacted when helicopter transport was being considered.
Afghan soldier who killed US general 'hid in bathroom'
The Afghan soldier who killed a US two-star general and wounded other top officers hid in a bathroom before his assault, an Afghan military official said on Wednesday. The soldier used a NATO assault rifle in his attack on Tuesday, AP quoted the official as saying. Maj. Gen. Harold J. Greene, was the highest-ranked US officer to be slain in combat since 1970 in the Vietnam War. The investigation focused on the Afghan soldier, who went by the single name Rafiqullah. He also wounded about 15 people, including a German general and two Afghan generals, before he was killed.
Saudi man tested for Ebola dies after returning from Sierra Leone
A Saudi national, who fell ill after returning from Sierra Leone, died early on Wednesday in his hospital isolation ward, AP reported. The man, 40, was being tested for the Ebola virus, according to the Saudi Health Ministry. He returned on Sunday from Sierra Leone, the country that is suffering a devastating Ebola outbreak, and was then hospitalized in Jiddah after showing symptoms of the viral hemorrhagic fever.
Egypt court upholds death sentences for 12 Brotherhood supporters
An Egyptian court upheld death sentences on Wednesday against 12 Muslim Brotherhood supporters convicted of killing a police officer last year, Reuters reported, citing judicial sources. Judge Moataz Khafagy first passed the sentence against the men in June and referred the case to the country's highest Sunni Muslim authority for approval. The men were charged in connection with violence that erupted when police stormed the town of Kerdasa near Cairo in September. Dozens of supporters of ousted President Mohamed Morsi were arrested in the operation.
Saudi offers $1bn to Lebanon army that clashes with Islamist militants
Lebanon's army and Islamist militants clashed on Wednesday in breach of a ceasefire aimed at ending five days of fighting, Reuters said. Saudi Arabian King Abdullah granted $1 billion to help the Lebanese army as it battles militants who have seized the border town of Arsal on the Syrian frontier, state news agency SPA reported. The clashes are the most serious spillover of Syria's civil war into Lebanon.
6.3 magnitude quake strikes off East Timor
An earthquake of 6.3 magnitude struck off East Timor on Wednesday, the US Geological Survey (USGS) said. There were no immediate reports of casualties or damage, Reuters said. The quake struck 304km northeast of the capital, Dili.9
Nigeria nurse dies of Ebola, 5 others cases confirmed – health minister
A Nigerian nurse has died of Ebola, Health Minister Onyebuchi Chukwu said on Wednesday. The nurse had treated a man who flew into Lagos and died of Ebola last month, Chukwu said in the capital Abuja. The five confirmed Ebola patients are being treated in isolation in Lagos, sub-Saharan Africa's largest city, AP quoted him as saying.
Army airstrike hits prison in north Iraq, kills 60 militants – report
A government forces airstrike in the militant-held northern city of Mosul killed 60 fighters from the Islamic State group, Iraq's state TV said. The strike at dawn on Wednesday targeted a prison in downtown Mosul used by the Islamic State as a religious court and detention facility, AP said, citing the report. About 60 militants were killed and about 300 people who were in the militants' custody were set free, intelligence officials said. Families of the prisoners rushed to the site to help their relatives, a Mosul resident said.
Another Russian tour operator ceases travel services
The Nordic Star tour operator declared on Wednesday that it had ceased services to its customers, ITAR-TASS said. The company said it could not fulfill its obligations to the tourists and had to "declare that it has suspended its activity." The Nordic Star, which has offices in Moscow and St. Petersburg, used to organize tours to the Baltic and Scandinavian states. On Tuesday, IntAir, another tour operator, halted services to customers. This follows a similar crisis at the Labirint travel company, whose 15,000 Russian tourists are still stranded abroad. Travel Aid estimates that it might cost $5.6 million to return all the bankrupt companies' tourists from foreign resorts.
Rosetta space probe catches up with comet after decade's journey
The comet-chasing space probe Rosetta has reached its destination after a journey lasting more than a decade, the European Space Agency said. On Wednesday, the spacecraft successfully completed its final thrust to swing alongside comet 67P/Churyumov-Gerasimenko, AP reported. The mission's goal is to orbit 67P from a distance of about 100 kilometers and observe the giant ball of dust and ice as it hurtles toward the sun. Rosetta is expected to drop the first ever lander onto a comet in November.
Afghan policeman kills 7 colleagues in new insider attack
An Afghan policeman has turned his gun on his colleagues at a checkpoint in the south, killing seven policemen, AP said. After the killing on Tuesday night in the provincial capital of Tirin Kot, the attacker stole their weapons and fled in a police car, according to Doost Mohammad Nayab, a spokesman in southern Uruzgan province. The shooter had Taliban connections, Nayab said, blaming the insurgents for the attack. Earlier on Tuesday, in a separate insider attack, a gunman dressed as an Afghan soldier killed an American major general and wounded about 15 US and coalition forces.
Ukraine used 'phosphorus bombs' against civilians – Russian investigators
The Russian Investigative Committee said Wednesday it had gathered evidence that Ukraine has used prohibited weapons against civilians in Eastern Ukraine. Evidence show that prohibited weapons, which are similar to 'phosphorus bombs' in composition, were used intentionally against civilians in Donetsk Region, in an area where were no military targets, RIA Novosti quoted the committee's spokesman, Vladimir Markin, as saying. A representative of Russia's General Staff said late July that the Ukrainian army had used phosphorous bombs in eastern Ukraine at least six times.
50,000 face starvation as Kurds, Islamic State clash in northern Iraq
Kurdish forces and Islamic State fighters were clashing in a town only 40km southwest of the Kurdish regional capital of Arbil in northern Iraq on Wednesday, Reuters reported. Jabbar Yawar, secretary-general of the ministry of the Kurdish peshmerga fighters, said that 50,000 members of Iraq's Yazidi ethnic minority fled the offensive. They are hiding on a mountain near the town of Sinjar risked starving to death if they are not rescued in 24 hours, Yawar said. He added that military cooperation had been re-established with Baghdad in a bid to hit back against the Sunni militants.
5 militants killed in northwest Pakistan by US drone strike
A US drone strike killed five militants in Pakistan's volatile northwest on Wednesday, Reuters reported, citing security officials and residents. Two missiles slammed into a house in a village in the Datta Khel area in the border region of North Waziristan, and two militants were also injured, security officials said. Pakistan's security forces are pressing ahead with an offensive in a Taliban stronghold near the Afghan border.
Russia watchdog suspends beef, cattle imports from Romania
Russia's veterinary and phytosanitary service Rosselkhoznadzor on Wednesday suspended imports of beef and cattle from Romania, Reuters said. The latest trade ban following new Western sanctions was temporary and caused by an outbreak of the spongiform encephalopathy, or mad cow disease, in Romania, according to the watchdog.
Egypt militants kill 5 police in checkpoint attack
Militants attacked a police checkpoint in northern Egypt, killing five officers, the Interior Ministry said. The attack took place in the Dhabaa area in the coastal province of Matrouh late Tuesday, AP reported. The attackers shot and killed the policemen, then set fire to their vehicle, local media said.
China ships sail into disputed waters off Japanese-controlled islands
Chinese coastguard ships sailed into waters off Japanese-controlled islands in the East China Sea on Wednesday, after Tokyo's defense paper warned over China's "dangerous acts" near the disputed archipelago, AFP reported. Three Chinese vessels sailed into territorial waters that extend 12 nautical miles around one of the Senkaku Islands, which China also claims and calls the Diaoyus, according to the Japanese coastguard. The report published on Tuesday warned that frequent appearances by Chinese ships in the area could lead to "unintended consequences."
Dutch firm to use hi-tech equipment for renewed flight MH370 search
A Dutch company will conduct a renewed deep-water search in the Indian Ocean for the missing Malaysia Airlines flight MH370, starting September, according to Australian authorities. According to the Wall Street Journal, the government is expressing "cautious optimism" about the operation. State-of-the-art technology on ships like the MV Fugro Equator and the Fugro Discovery will be employed in combing the 60,000 sq. kilometer (23,000 sq. mile) zone where the plane is thought to have fallen. "The underwater search will aim to locate the aircraft and any evidence, such as debris and flight recorders, to assist the Malaysian investigation team on the disappearance of MH370,"Australian Deputy Prime Minister Warren Truss told reporters.
Death toll in southern China quake rises to 589
The death toll in southern China's 6.1-magnitude quake has risen to 589, and over 2,400 others have been injured in the deadliest disaster of its kind in the area in four years. The worst affected was the town of Longtou. Thousands of volunteers are currently at the site to locate possible survivors, with rescue vehicles, ambulances and military jeeps lining the roads, AP reported. High seismic activity is characteristic of the mountainous area of the Yunnan farming region, Ludian County. In 1970, a 7.7-magnitude earthquake in the same area left 15,000 people dead. Two years ago, a series of tremors killed 81 people.
Deadly shelling targets elite Damascus neighborhoods
Several elite neighborhoods of the Syrian capital of Damascus came under heavy fire on Tuesday, killing at least five and injuring over a dozen others. Militants targeted the city with at least 70 shells, local media reported. The regions include the area where the presidential palace is located. There are conflicting reports as to the number of casualties; Surya Al-Ain news agency claims that a total of 19 people were killed and at least 75 others were injured. Meanwhile, national SANA news agency reported five dead and 20 injured.

Edit : Edit
Comments : Leave a Comment »

Categories : Business, CSR, culture, Education, world News
7082014
Minister of Tourism and Culture Shri Shripad Yesso Naik at a function in New Delhi on 6th August, 2014 on the occasion of release of new tourism brand for the Union Territories of Daman & Diu and Dadra & Nagar Haveli said.
"I am happy to be present here today for launching the new tourism brand for the Union Territories of Daman & Diu and Dadra & Nagar Haveli, as well as the release of the Vision 2020 publication for Dadra & Nagar Haveli.
The Ministry of Tourism, Government of India is promoting India as a brand across the world. Our "Incredible India" campaign has been highly successful. However, for maximizing our tourism potential, the Government's effort needs to be supplemented by each State Government and Union Territory Administration. Many States and Union Territories are already well known for their tourism potential, and have also been proactive in promoting their destinations across the nation as well as at international level but there are others that are now trying to make a beginning.
Both Daman & Diu and Dadra & Nagar Haveli share their rich history with Goa. While Goa is already world-famous as a tourist destination, very few people know that Daman and Diu are also endowed with excellent beaches and rich Portuguese heritage. Dadra & Nagar Haveli, on the other hand, has lovely forests, lakes and gardens which make it an enviable destination to spend time with nature. Unfortunately, people of India are still not aware about the tourist attractions in these UTs.
In this backdrop, the attempt by the Union Territories of Daman & Diu and Dadra & Nagar Haveli to promote tourism by establishing a new brand image is highly commendable and welcome step.
I am especially delighted to note the forward looking approach of the UT Administration by conceiving, designing and publishing its vision for Dadra & Nagar Haveli. Though promotional campaigns may be outstanding, they need to be backed by quality infrastructure to make every tourist satisfied with his overall experience. I am, therefore, happy that both Union Territories have invested a lot in connectivity, basic infrastructure and tourism and have drawn a long term strategy before taking the important step of creating and launching their tourism campaign."

Edit : Edit
Comments : Leave a Comment »

Categories : Tourism
7082014
Secretary General of the Organisation of Islamic Confrence (OIC) Iyad Abdullah Ameen Madni expressing unequivocal support for the right to the self-determination of Kashmiri people has underlined the need of a political solution to the issue in accordance with the wishes of the Kashmiris.
Speaking at a reception hosted by the Azad Jammu and Kashmir (AJK) Prime Minister Chaudhry Abdul Majeed at Kashmir House in Islamabad Mr Madni emphatically stated that Kashmiris were the basic party to Kashmir dispute and they should be given right to decide their fate in accordance with the United Nations resolutions.
He regretted that while India supported the right to self-determination for Crimea it had closed its eyes to a similar demand in occupied Kashmir. The OIC has always supported and will continue to support the right to self-determination of Kashmiri people. We are in contact with non-member countries as well to garner maximum support for the cause of Kashmiris he said.
He called upon India to respect human rights in Kashmir as a responsible member of the comity of nations and grant Kashmiris right to self-determination the way it advocated the same for others.
He recalled that the OIC foreign ministers had also reaffirmed their support to the right to self-determination of Kashmiris in their previous meeting. It is our commitment to support the cause of Kashmiris ceaselessly and that commitment will not wane until they achieve their right he added.
Pointing out that Kashmir was still a pending issue on the UN agenda Mr Madni underscored the need of a continuous political process and effective efforts to keep it alive and ultimately get it resolved. The OIC secretary general expressed the hope that India would initiate political process on Kashmir and leadership of both countries would advance it for the settlement of lingering issue. Geo news

Edit : Edit
Comments : Leave a Comment »

Categories : Business, culture, Education, Media, Politics
7082014
KUALA LUMPUR, 7 August 2014 – The recently appointed CEO of Tune Group Sdn Bhd, Tan Hong Kheng needs little time to blend in into his new role, thanks to his long association with the Group.
"The wonderful support and strong sense of camaraderie among everyone in the Group has made settling into my new role very smooth," said Hong Kheng.
In his previous capacity Hong Kheng had been responsible to oversee investments by the CIMB Group since 2007 in Tune Money and Tune Ins Holdings Berhad.
"For me, the timing is right as the Group enters and undergoes this terrific growth phase with many exciting opportunities ahead. The businesses in the Group may be varied but we have a coherent and cohesive lifestyle brand. There is a unique culture here and that is what I find very fascinating. I feel very welcome and very much at home," said the former banker.
Tune Group is a lifestyle business conglomerate founded by Tan Sri Tony Fernandes and Datuk Kamarudin Meranun. The Tune Group companies are Tune Air (a substantial shareholder of low cost carrier AirAsia Group), Tune Hotels, Tune Money, Tune Insurance, Tune Talk, Think BIG Digital, Tune Box, Tune Studios, Queens Park Rangers Football Club (QPR) and the Epsom College in Malaysia.
He added: "We are now housing all Tune Group companies under one roof at Wisma Tune (formerly known as Menara PNB Damansara) at Jalan Dungun in Damansara Heights and this is a tremendous opportunity for all the businesses to build on our strengths together, capitalising on each other's experiences, networks, niches and advantages."
"Tune Hotels is continuing with its rapid expansion in Malaysia and abroad, chalking up seven million guests now and growing; while Tune Insurance is gaining a foothold as the preferred lifestyle and travel insurance brand. More Malaysians than ever are using Tune Talk Mobile Prepaid and AirAsia BIG Loyalty Programme is gaining good momentum. Epsom College in Malaysia is coming along nicely for its launch in September and it will have some of the most excellent schooling facilities around with all its academic staff being specially selected UK teachers," he said.
"We see so much potential in everyone and to harness everyone's talents and energies to bring about synergies, including with the AirAsia Group and QPR, would be fantastic. This can only benefit our other Group members," he added.
In his new role, Hong Kheng oversees the reporting and performance structures of the various businesses within Tune Group and monitors the strategic direction and execution of those businesses. This is on top of overseeing corporate finance and strategy for Tune Group and enhancing the capital structures for the Group.
Hong Kheng started assuming the role as CEO of Tune Group in May 2014. The position was newly created. He was also redesignated as the Executive Director of the Group's listed insurance holding company, Tune Ins Holdings Berhad on 1 July 2014.
Hong Kheng was previously with the CIMB Group where he had spent 18 years in various capacities, including his last as the Group General Counsel. He was responsible in setting up and leading CIMB Group's Special Situation Investments department in 2006 and was appointed Executive Director of PT CIMB Niaga Securities Indonesia in 2003. With CIMB Group, Hong Kheng had had broad cross-departmental experiences including in the areas of principal investing, investment banking, corporate finance and capital markets.
Hong Kheng holds a Bachelor of Economics (Accounting major) and a Bachelor of Laws (LLB) from Monash University, Australia. He was called to the Malaysian Bar and was a practising lawyer prior to joining the corporate world.
Hong Kheng is also a member of CPA Australia. He earned his Master of Business Administration from the University of Chicago Booth School of Business on a corporate scholarship.