22092014
Sep 22,
Incheon Asian Games, India bagged a Bronze in the Women's 25-metre Pistol Team event this morning. The trio of Heena Sidhu, Rahi Sarnobat and Anisa Sayyed finished third with a total of 863 points to claim India's third Bronze in Shooting. Korea bagged the Gold, with Thailand claiming the Silver.India have now bagged 4 of the 5 medals in Shooting, which includes a Gold by Jitu Rai. The other medal, a Bronze, had come in Badminton last evening.
In the individual event of the Women's 25-metre Pistol Team section, Heena Sidhu qualified for the Finals after finishing third in Qualification.In the 10-metre Air Rifle event, Glasgow Commonwealth Games Silver medalist Ayonika Paul qualified for the Finals. She ended second in the qualification. The trio of Ayonika, Apurvi Chandela and Raj Chaudhary, however, finished fifth in the team event of the category.Among India's other results today, in Track Cycling, India's Amarjit Nagi finished 13th, while Amrit Singh ended 14th in Men's Sprint Qualifying.
Swimming, Pratapan Nair finished sixth in the heats of the 50-metre backstroke category.The Men's and Women's Tennis teams are currently playing Kazakhstan in the quarterfinals.In Squash, Dipika Pallikal and Saurav Ghosal will play their semi-finals matches later today. Both have assured India of at least two Bronze medals.
The Women's Hockey team will take on Thailand in a group match.Judo will witness Rajwinder Kaur trying her luck in the quarterfinals of the +78kg category.China are currently at the top of the medals tally with 13 Gold, 9 Silver and 11 Bronze. Korea is second, with Japan at the third spot. India is at the 11th position.

Edit : Edit
Comments : Leave a Comment »

Categories : Media, sports
22092014
China's Xinjiang region 2 dead, 'many' injured after blasts in
At least two people were killed and many others injured in multiple explosions that rocked China's western autonomous region of Xinjiang, state media reported. An unspecified number of people have been taken to hospital with injuries, according to the regional branch of the Communist Party news portal, the Tianshan. The explosions occurred in at least three separate locations in Luntai County on Sunday afternoon. An investigation is underway. Xinjiang has seen unrest in recent months, with Beijing blaming the region's native Muslim Turkic Uighur ethnic group, which seeks independence, for the unrest.

Edit : Edit
Comments : Leave a Comment »

Categories : Business
22092014
Asian Games: Squash player Dipika Pallikal settles for bronze after losing women's singles semifinals #GoldrushIndia pic.twitter.com/CtrloP46Rm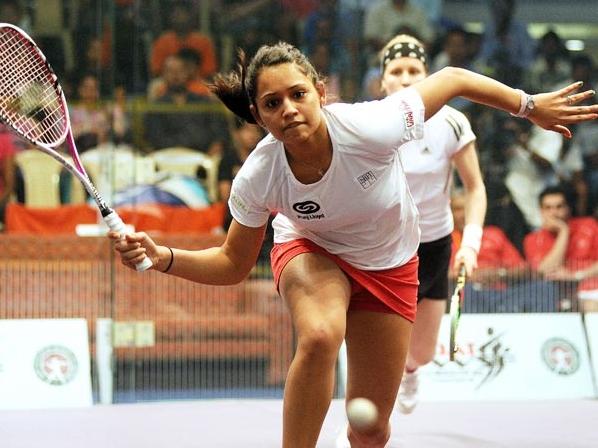 Edit : Edit
Comments : Leave a Comment »

Categories : Uncategorized
22092014
From: 
AAP Maharashtra News <news@aapmaharashtra.org>
Mon, 22 Sep '14 11:03a
To: 
Preeti Sharma Menon <preetisharmamenon@gmail.com>
Press Invite

We kindlyinvite you to cover
​​
​​
Press Conference
​by AAP Leader Mayank Gandhi & Preeti Menon who will expose about​malicious campaign run by some conspirators supported by other parties to defame AAP leader Mayank Gandhi
​​. ​
​​
Date: 22nd September, 2014
​​
Time: 2.45pm.
​​

Location:
Press Club,
Mahapalika Marg,
Near Azad Maidan, Fort,
Azad Maidan, Fort,
Mumbai, Maharashtra 400001
Contact: 9833322394

Edit : Edit
Comments : Leave a Comment »

Categories : Politics
22092014
Veteran Bollywood actor Shashi Kapoor  admitted to the intensive care unit of a hospital in Mumbai for chest infection, doctors attending on him said today. Septuagenarian,  76-year-old actor was admitted to the Kokilaben Dhirubhai Ambani Hospital Sunday evening after he complained of acute cough and breathlessness, Dr Ram Narain, executive director of the Hospital, said.
"He has been diagnosed with a chest infection. Although he is in the ICU for now, he is stable. We are administering him with antibiotics," Dr Narain told PTI.

Edit : Edit
Comments : Leave a Comment »

Categories : Entertainment
22092014
Success of Mangalyaan will make Bharat superpower, says Vinod Bansal
New Delhi Sept 21 2014. Vishwa Hindu Parishad today organises an Yagn for all round success of the Mangalyaan. Expressing best wishes on the occassion &Congratulating the country in advance especially the ISRO and its scientific fraternity, the spokesperson of the VHP Delhi shri Vinod Bansal said that on 24th of this month it will again prove that Bharat had regained its status of superpower of the world.
This Yagn was organised in Arya Samaj Temple in Sant nagar of South Delhi.
Regards
Vinod Bansal
Spokesperson
Vishwa Hindu Parishad Delhi
9810949109
twitter : @vinod_bansal