26122014
THE THEOSOPHICAL SOCIETY
DELHI THEOSOPHICAL FEDERATION
24, EAST PATELNAGAR, NEW DELHI-110008
NOTICE
Date: 13th December 2014
All the members of Delhi Theosophical Federation are intimated that the Annual Convention of Federation is proposed to be convened on Sunday 11th January 2015 at 11.00 A.M. at Federation Headquarters – 24, East Patel Nagar, New Delhi-110008 as per the following programme:
10:30 A.M. – Morning Tea
11.00 A.M – Prayers of all Religions & Inaugration by Dr D.K.Satsangi, President
11.30 A.M. – 12.30 P.M. – Short Talks by Brother M.P.Singhal, Dr Rajiv Gupta & R.N.Shukla
12.30 P.M. – Elections of Federation Council at the same venue as per following program:
1. Approval of Minutes of the last Annual General Meeting
2. Presentation of Secretary's Report
3. Presentation of Audited Accounts by the Treasurer
4. Election of the following Office Bearers:
i. President
ii. Vice President
iii. Secretary
Iv. Joint Secretary
v. Treasurer
vi. Auditor
vii. Representative to Indian Section Council for the years 2013-16
5. Any other item with the permission of the Chair
Lodge Secretaries are requested to intimate the members (through verbal notification and in writing or email and maintain records of notifications) of their lodges & elect Lodge Representatives to be included in the Executive Committee of Federation.
L­­unch will be provided to all the members attending Convention.
(M.L.Khatri) / (DR D.K.Satsangi) Secretary, President, Mob:8802432622 Mob:9718599152

Edit : Edit
Comments : Leave a Comment »

Categories : CSR, culture
26122014
~ A non-fiction memoir of an Orthopaedic Surgeon-cum-theatre impresario ~
New Delhi, December 24, 2014: Renowned actress and social activist Shabana Azmi launched a new non-fiction book'In And out of Theatres' in the capital yesterday written by Dr. Brijeshwar Singh, an esteemed Orthopaedic surgeon-cum-theatre impresario at India International Centre.
A collection of short stories 'In And out of Theatres' are memoirs of real people; of pain and suffering; and yet of hope and belief. Dr. Brijeshwar Singh has cleverly 'weaved in' two parts of the world together to convey life's philosophy through his debut book.Born in a small town of Bareilly and graduated from KGMC Lucknow, Dr. Brijeshwar is as passionate about the literary theatre and the performing arts, as he is about the orthopaedics.
While unveiling the book, Shabana Azmi said, "A compelling read and well articulated. His book allows us to get rare insights into the emotional seesaw doctors' face when dealing with complicated medical cases. Dr Brijeshwar though is a doctor but has a spirit of an artist and his boundless commitment to both the world shines through his debut book."
Along with Shabana Azmi, the occasion was graced by renowned names like Mr. Tarun Vijay, Member of Parliament and Mr. Santosh Gangwar, Minister of State for Textiles alongwith Dr. P K Dave, Former Director, AIIMS and Mr. Shishir Priyadarshi, Director-WTO, Geneva.
Commenting on his debut book Dr. Brijeshwar Singh said, "I feel humbled to have such esteemed people who have gathered here for unveiling of my first book. I would like to thank all my patients and theatre colleagues, who actually inspired me to pen down my thoughts. I have tried narrating all my stories in the simplest yet effective manner. I hope to receive positive responses from the readers."
The stories feel connected even as they vary in time, content and the ending. The characters in each story don't know each other; they come from different life stages and through them Dr. Brijeshwar narrated diverse experiences. But the thread running through them is common and strong – it is of hope, of belief, of strength in diversity, and above all of the power of compassion and good. In some ways it can be said that this is both Dr Brijeshwar's tribute and gift to his patients.

Edit : Edit
Comments : Leave a Comment »

Categories : Uncategorized
26122014
On 21.12.2014, Total Tv News, channel`s Managing Director, Shashi Ranjan under the programme "Shapath" held interview with Arvinder Singh Lovely, the president of Delhi Pradesh Congress Committtee (DPCC). Lovely, a law student from Ludhiana started his political career at the age of 28. He fought MLA election from Gandhi Nagar constituency and won four times. In 2003 he was a Minister in Delhi government. Shashi Ranjan asked questions on various pressing issues concerning with the Delhi government. Lovely, a dynamic and energetic winner of 2013 election deplored the worse conditions of the people of Delhi because of Kejriwal who left the Delhi Legislative Assembly in lurch.
Lovely says that  Kejriwal is a leviathan and his name should be registered  in the Guinness World Record book. On Jan Lokpal bill Kejriwal is silent since he had left the government. The two most important areas albeit water and electricity about which BJP(30%) and AAP(50%) had assured reduction in bills were simply a political  manoeuvring to befool the people of Delhi by both the parties. Kejriwal while giving subsidy to reduce the electricity bills indirectly had benefitted the electricity suppliers. This act on the part of Kejriwal has hampered the development of Delhi for several years to come. The people of Delhi has been getting hefty electricity/ water bills since Kejriwal left the government. "Where is  Kejriwal", asked  Lovely. So far the audit of electricity supplying companies are concerned it was the congress party who took up this. It is ridiculous to think that Kejriwal has been making false promises that if his party is voted to power shall build 20 new colleges in Delhi to decongest the universities. Kejriwal also promises that public schools will be upgraded at par with private schools. "Will Kejriwal upgrade these schools with talks or funds", asked Lovely. Lovely alleges that Kejriwal and his party is working as `B` team of  BJP. Those who are not happy with BJP are joining AAP. This is crystal clear that Kejirwal is a BJP man working behind the curtains. Kejriwal is responsible for the worst condition of Delhi. According to Lovely, 40,000 pensioners have been hanging around for pension. BJP has promised one crore jobs in a year. Where are the job, asked Lovely. The so-called honest people have been spending crores on advertisements in Delhi, said Lovely. 49 days government of foppish Kejriwal has succeeded in prompting disrespect for constitutional bodies, lawlessness, and politics of hypocrisy, falsehood, and dissimulation into the gullible minds and heart of the people of Delhi, said Lovely. Social Media plays an act role and AAP is quite swift in using social media to reach to the people to garner support for their candidates. Lovely is  sceptical about the role of social media He further says social media can, to some extent, play a substantial role but armchair, computer savvy  leaders like Kejriwal and his cohorts cannot  mitigate the sufferings of the people of Delhi. A leader has to go to the people to solve their day to day problems. Online passport, water/electric bills services, infrastructure development during Sheila Dixit government are the great achievements of the congress party. Lovely seems to be quite satisfied with the report card is confident that the people of Delhi are releasing their mistake today.
There is steep rise in the crime against women in Delhi since NDA government took over. Lovely while commenting on black money grimaced that like me millions of Delhi people are awaiting for Rs 15,00,000/- into their bank account as promised 80 times from different political rallies by the Prime Minister, Narendra Modi. Lovely showed unhappiness over the acts of RSS, VHP and other BJP outfits. According to him, such destructive, poisonous, fascists organisations supported and maintained by the BJP has been unleashing atrocities on the people of other castes, religions.  Every Indian irrespective of caste,creed or sex has the freedom to choose his or her religious faith.  RSS, VHP or other Hindu organisations are forcibly attempting to infringe upon this right is a crime punishable under law. These are bent upon polarising the society which would create stumbling blocks in the path of peace and harmony in the society. The irony is that Narendra Modi and his party leaders do not seem to be making any sincere efforts to contain these lethal outfits. In the past few months, people have observed that RSS and its political arms have returned to communal polarisation.
On the question of Sheila Dixit, she is the most respected, trusted, and experienced leader of the Congress Party, said Lovely. Her guidance and direction from time to time would be sought in strengthening the Delhi Pradesh Congress Committee. All leaders of the congress party will jointly make efforts to win the Delhi elections under the leadership of Sonia Gandhi and Rahul Gandhi, said Lovely. Alok Sharma, AICC, spokesperson, Congress workers and local leaders also participated in this occasion.
Rahul Kumar (rkbsooru@gmail.com), is a Ph.D candidate and contributing Editor with Sagar Media Inc.

Edit : Edit
Comments : Leave a Comment »

Categories : Business
26122014
The Aam Aadmi Party is appalled to see the video aired by Times Now where Shiv Sena goons led by local party functionary-Naresh Pakhre thrashed couples on a skywalk in Ulhasnagar merely for holding hands and putting their arms around each other';s shoulders.The Shiv Sainiks defended their thuggery by claiming that they were forced to act as local police didn't take action even after filing complaints with the police.
It is ironic that Shiv Sena is part of the Government and claims that its own police don't act on legitimate complaints. The fact is that Public Obscenity and Indecency is clearly defined in Sec 294 and 110 of Bombay Police Act and there are ample case laws which elucidate with clarity the interpretation and application of concerned sections of the law. Invariably, holding hands in public and putting hands over shoulders do not fall in the purview of both these acts, so the police have no reason to act against innocent young couples to begin with.
It may be pointed out that Vijay Chowgule, the Shiv Sena MP Candidate from Navi Mumbai and Pradeep Mhatre, the Shiv Sena Navi Mumbai Chief who are accused of rape and molestation respectively are on the run and have been absconding from the police for two weeks.
The police on its part have been giving the lame excuse that they haven';t been able to act as no complaint has come forward in the case. This illustrates the extent of terror that these goons have induced in the local populace. Nothing stops the police from taking suo-motu cognisance of the video and initiating action against these political goons under Sections of Rioting and provisions of the Public Nuisance Act.
Goons like Shiv Sena';s Naresh Pakhre deserve to be behind bars rather than defend his criminal thuggery on national TV. This isn';t the first time that such incidents have been brought to light. Such incidents go unpunished only because of political patronage bestowed on them by their political masters. It is shameful that such heinous incidents committed by self-proclaimed vigilantes and protectors of Indian Culture have become common place with parties resorting to it for cheap publicity and to reap political dividends from a section of the constituency. Since when did assaulting and thrashing young men and women become part of India Culture? It is the unpunished acts of these goons which are ';indecent'; and ';obscene'; in a constitutional liberal democracy like India.
AAP demands immediate arrest of these goons by the police taking suo motu cognisance of Times Now';s video. Should any individual feel that any member of the public is indulging in any obscene act, he or she must go and complain to the local police authorities but taking law into one';s hands cannot be tolerated whatsoever the context.
It is time that the Maharashtra Government walks the talk of its Good Governance agenda by taking action against these goons of their alliance partner.

Edit : Edit
Comments : Leave a Comment »

Categories : Uncategorized
26122014
Meet was abt security in Assam, will intensify our operations there: Army Chief DS Suhag after meeting Rajnath Singh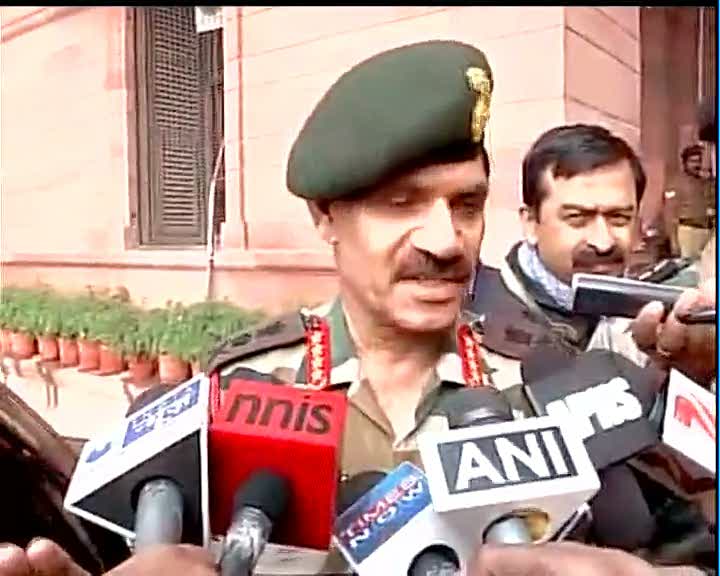 Edit : Edit
Comments : Leave a Comment »

Categories : Business
26122014
Self-defense forces, Ukraine agree on 150 for 225 prisoner exchange
An agreement has been reached with Ukraine on the exchange of prisoners on the 'all for all' basis, according to Aleksandr Zakharchenko, the leader of the self-proclaimed Donetsk People's Republic. "We succeeded in reaching agreement on the exchange of prisoners… 150 for 225," TASS quoted him as saying after the meeting in Minsk. It is early to talk about any other agreements, he said.
Yemen's second-highest intelligence official kidnapped
Suspected Shiite rebels have kidnapped Yemen's second-highest intelligence official from his house in the capital Sanaa, security officials said. The gunmen went to Major General Yehia al-Marani's house at dawn on Thursday, and demanded that he go with them, AP reported. The gunmen were identified as Shiite rebels known as the Houthis, who took control of Sanaa in September, challenging the central government.
Rebels in Somalia say attacking main African Union base
Somali Islamist militant group al Shabaab attacked the main African Union (AU) peacekeeping base in the capital Mogadishu on Thursday, Reuters reported, citing the group's military spokesman. "Our fighters have entered AU's Halane base by force through the gate and now fighting is going on inside the base," Sheikh Abdiasis Abu Musab said. Sporadic gunfire could be heard from inside the compound.
India deploys helicopters to hunt down militants in Assam after attacks
India deployed military helicopters on Thursday to hunt down tribal militants in the northeastern state of Assam after rebels killed 75 people this week, Reuters said. Suspected militants of a faction of the National Democratic Front of Bodoland attacked four villages on Tuesday in the space of an hour. More than half of the victims were women and children of tea plantation workers from outside the state. Security forces launched an offensive against the Bodo faction a month ago that inflicted heavy losses.
EasyJet to cancel about 40 flights over strike in France
British budget carrier EasyJet said on Wednesday that about 40 flights would be canceled the day after Christmas, AFP reported. Flight attendants have begun a strike in France over scheduling and pay. Workers from the SNPNC-FO and UNAC unions said their strike will start on Christmas. No flights are scheduled for that day, and the walkout will affect only those flying on Friday.
US judge refuses to give Polanski chance to close rape case
A US judge has refused to reopen the case of filmmaker Roman Polanski, who pleaded guilty in 1977 to raping a 13-year-old. He left the US before sentencing. Judge James Brandlin, from the superior court of Los Angeles, turned down a request from Polanski's lawyers, who wanted a new hearing to try and close the case on procedural grounds, AFP said. The request had no constitutional basis, and the filmmaker had even less right to the procedural hearing than 37 years ago, according to Brandlin. US authorities have pressed for Polanski's extradition regularly to no avail.
​Death toll nears 80 after militant attacks in India's Assam
Militants launched a fresh round of attacks on Wednesday in the Udalguri district of Assam, northeastern India, raising death toll to 76, the Times of India reported. Earlier on Tuesday, armed separatists of the National Democratic Front of Bodoland attacked Assam, killing 51 people in four attacks in the space of an hour. The Indian government imposed a curfew following the attack and Prime Minister Narendra Modi has condemned the shooting. "Killing of innocent people in Sonitpur and Kokrajhar is an act of cowardice," Modi tweeted. The militants have been waging a guerrilla fight for a separate homeland for indigenous Bodo people, as they complain that the tea-growing state has been flooded with outsiders.
Russia's Soyuz-2.1b rocket launch a success – Defense Ministry
Russia launched a Soyuz-2.1b carrier rocket with a communications satellite from Plesetsk space center, located in the north of the country, according to the country's Defense Ministry. "On Thursday, December 25, 2014, at 06:01 a.m. Moscow time (03:01 GMT)…a successful launch of a medium-class space rocket 'Soyuz-2.1b' was carried out," the Russian Defense Ministry's spokesperson for Aerospace Defense Forces, Col. Aleksei Zolotukhin, told RIA Novosti. Just a few minutes later, at 6:16 a.m. Moscow time (03:16 GMT), the satellite was successfully placed into orbit with all its functions working normally. This marks Russia's sixth Soyuz-2.1b rocket launch in 2014.

Edit : Edit
Comments : Leave a Comment »

Categories : Business
26122014
The Government attaches utmost importance to the need for improving Governance and service delivery to the common man. One of the important tenets in this direction is the effective use of IT based applications under e-Governance initiatives. In line with this, the Ministry of Finance has taken-up the initiative of raising an e-Book.
This provides an easy access to various initiatives including good governance initiatives taken under the Ministry of Finance (MoF) and an IT enabled platform. MoF hopes this will be useful to the citizens and an important step in bringing the governance closer to the public.
Ministry of Finance (MoF) is happy to launch this initiative on "Sushashan Diwas" (Good Governance Day).
Ministry of Finance Team
MINISTRY OF FINANCE
DEPARTMENT OF EXPENDITURE
(i) As part of the Government's commitment to the principle of 'Minimum Government and Maximum Governance', Expenditure Management Commission was constituted on 5.9.2014 to review the allocative and operational efficiencies of Government expenditure. The Commission will submit its interim report before the Budget of 2015-16 and its final report before the Budget of 2016-17.
(ii) In the wake of severe calamities like Cyclones, Floods and Droughts etc., an amount of Rs. 427.06 crore, Rs. 10.74 crore, Rs. 1.42 crore, Rs. 82.77 crore, Rs. 83.13 crore, Rs. 172.33 crore, Rs. 18.51 crore and Rs. 1000.00 crore has been released to the States of Andhra Pradesh, Arunachal Pradesh, Himachal Pradesh, Karnataka, Madhya Pradesh, Uttarakhand, Telangana and J&K respectively for taking up immediate rescue, relief and restoration works.
(iii) Department of Expenditure has enhanced the delegation of powers for appraisal and approval of Plan Schemes and Projects at all levels. All schemes and projects up to Rs.500 crore can now be approved by Central Ministries themselves, and only projects above Rs.1000 crore are now required to be sent to the Cabinet for approval.
(iv) Swachh Bharat Kosh (SBK) has been set up to attract Corporate Social Responsibility (CSR) funds from corporate sector and contributions from individuals and philanthropists in response to the call given by Hon'ble Prime Minister on 15th August, 2014 to achieve the objective of Clean India (Swachh Bharat) by the year 2019, the 150th year of the birth anniversary of Mahatma Gandhi through Swachh Bharat Mission.
(v) Direct Benefit Transfer (DBT) : The vision of DBT is to transfer cash or benefits directly to the beneficiaries' accounts, preferably Aadhar seeded, cutting down several layers of the intermediaries in order to achieve timely and more frequent payments, target intended beneficiaries more accurately, remove fake, ghost beneficiaries and de duplicate and improve efficiency in delivery system. This is also to create transparency and accountability in government delivery systems and empower beneficiaries.
(vi) Central Pension Accounting Office (CPAO) has initiated process of issuing e-PPO to the pensioners. The CPAO has introduced the facility to see the first credit of pension in the pensioners/family pensioners bank account through its website.
DEPARTMENT OF FINANCIAL SERVICES
(vii) Financial Inclusion and Pradhan Mantri Jan Dhan Yojana (PMJDY):To increase banking penetration and promoting financial inclusion and with the main objective of covering all households with at least one bank account per household across the country , a National Mission on Financial Inclusion named as Pradhan Mantri Jan Dhan Yojana(PMJDY) announced by Hon'ble Prime Minister in his Independence Day Speech on 15th August, 2014 was formally launched on 28th August, 2014 at National level by Hon'ble Prime Minister.
(viii) Licensing small banks, payments banks and other differentiated banks: The Reserve Bank of India (RBI) formulated and released guidelines for licensing of payments banks and small finance banks in the private sector on November 27, 2014.
(ix) Varishta Pension Bima Yojana(VPBY): Government revived the 2003-04Varishta Pension BIma Yojana(VPBY) for one year for senior citizens over 60 years of age to enable a pension between Rs. 500 and Rs. 5000 per month against a stipulated purchase price, implying a monthly rate of return of 9%. Quarterly, biennual and annual options are also available.
(x) Cabinet Approval for Revival of 23 District Central Cooperative Banks: The Cabinet approved the Scheme for revival of 23 unlicensed District Central Cooperative Banks (DCCBs) in four States, comprising 16 in Uttar Pradesh, 3 in Jammu & Kashmir, 3 in Maharashtra and 1 in West Bengal. Under the Scheme, the total capital infusion envisaged would be Rs. 2375.42 Crore, of which the commitment from the Central Government would be Rs. 673.29 Crore. State Governments would provide Rs. 1464.59 Crore and NABARD Rs.237.54 Crore.
DEPARTMENT OF ECONOMIC AFFAIRS
(xi) Several measures taken by the Government in the past seven months which augur well for the growth of Indian economy as evidenced in the following outcomes:
·         GDP growth which was below 5 percent in the last two years has grown at 5.5 per cent in the first half of the current year.
·         Inflation as measured by Consumer Price Index is at its lowest ever level in November 2014 (4.4 per cent)since the introduction of the new series in 2011-12.
·         Wholesale Price Index inflation is 0.0 per cent for November, 2014, lowest since 2009. This has been achieved largely due to constant monitoring and measures taken such as delisting of vegetables and perishables from APMC Act, release of food grains stocks, fixing of minimum export prices for key commodities.
·         India's external sector is now far more resilient and robust than before. Current account deficit was 1.9 per cent of GDP in the first half of 2014-15 as against 3.1 percent of GDP in the first half of 2013-14.
·         Capital flows particularly investment flows have been buoyant in the first half of 2014-15 and there has been significant addition to the foreign exchange reserves. Total Investment Flows are placed at USD 43.4 billion in April-October, 2014 as against USD 9.4 billion
in April-October, 2013. Foreign Exchange Reserves stood at US$ 314.7 billion as on December 5, 2014.
(xii) Initiatives to promote savings rate in the economy:
·         Investment limit under Public Provident Fund increased from Rs 1 lakh to Rs 1.5 lakh;
·         A scheme exclusively for the girl child has been notified. The scheme will provide funds at the stage of "Education" and "Marriage" of the girl child.
(xiii) Initiatives taken by SEBI on Good Governance in past seven (7) months:
·         To strengthen regulatory framework dealing with the insider trading SEBI Board in its meeting held on 19.11 14 approved amendments to SEBI (Prohibition of Insider Trading) Regulations 1992. The amendments provide for strengthening the legal and enforcement framework, align insider trading norms with international practices, clarity in definitions and concepts and facilitate legitimate business transactions.
·         To address these concerns and to make the delisting process less cumbersome, SEBI Board in its meeting held on 19th November 2014 has approved certain proposals to review the existing regulatory framework on delisting for making it more effective by amending the SEBI (Delisting of Equity Shares) Regulations, 2009. The proposals approved, among others, includes conditions for the delisting to be successful, the process of the determination of offer price through reverse book building process, reducing timeline for completing the delisting process etc.
·         SEBI vide its circular dated 12.11.14 provided for a framework to enable a single consolidated view of all the investments of an investor in Mutual Funds (MF) and securities held in demat form with the Depositories.
·         SEBI vide circular dated13.10.2014 approved single registration for operating in all stock exchanges and / clearing corporations. This would simplify the registration requirements for stock brokers and clearing members.
·         SEBI has been taking various measures to create awareness among investors about grievance mechanisms available to them through workshops as well as through print and electronic media. Vide circular dated 28.8.14 provided that all Stock Brokers and Depository Participants shall prominently display basic information about the grievance redressal mechanism available to investors in their offices in a prescribed format.
·         SEBI vide its circular dated 8.8.2014 expanded the framework of the Offer for Sale of shares through Stock exchange mechanism which inter alia provided that a minimum of 10% of the offer size shall be reserved for retail investors.
(xiv) ECB / trade credit permission has been digitalized using the on-line application tracking system (ATS) of the RBI. The ATS, which can be accessed via a web browser over the internet, allows applicants to submit and track the status of the submitted application.
(xv) Real Estate Investment Trusts (REITs)/Infrastructure Investment Trust (InvITs) – Government has announced REITs and InVITs – innovative financing instruments for financing real estate and infrastructure projects. REITs have been successfully used as instruments for pooling of investments in several countries. InvITs seeks to facilitate similar structure for infrastructure projects. This will allow original equity investor to exit their investments which is expected to give a fillip to both, cash strapped real estate projects and infrastructure projects. Guidelines/ Regulations issued by SEBI.
DEPARTMENT OF REVENUE
Central Board of Direct Taxes (CBDT)
(xvi) While broadening the tax base and providing an equitable tax regime has been the underlying theme of the tax policy of the government, sustained economic growth continues to be the prime objective. Even in the limited fiscal space several important and path breaking initiatives for reviving the economy, promoting investment in manufacturing sector and measures of rationalising tax provisions so as to reduce litigation were introduced through the Finance (No.2) Act , 2014.
(xvii) Tax clarity and Dispute Resolution:
·         Introduction of a "Roll Back" provision in the Advanced Pricing Agreement (APA) scheme so that an APA entered into for future transactions is also applicable to international transactions undertaken in previous four years in specified circumstances.
·         Introduction of range concept for determination of arm's length price in transfer pricing regulations.
·         To allow use of multiple year data for comparability analysis under transfer pricing regulations.
·         Resident taxpayers enabled to obtain an advance ruling in respect of their income tax liability above a defined threshold.
·         The scope of the Income-tax Settlement Commission enlarged.
·         High Level Committee has been set up to interact with trade and industry on a regular basis and ascertain areas where clarity in tax laws is required and based on their recommendation the Central Boards of Direct and Indirect Taxes would issue appropriate clarifications in a time bound manner, wherever considered necessary.
(xviii) Non-adversarial tax regime:
In furtherance of its objective to improve the efficiency and equity of the tax system and to promote voluntary compliance, the emphasis of the government has been for providing a non-adversarial tax regime. Accordingly, the Central Board of Direct Taxes has issued detailed instructions to its field formations to ensure that the dignity of the taxpayers is respected while dealing with them, no frivolous demands are raised and no unnecessary litigation is continued.
(xix) Measures to curb Black Money
The Government is committed to take all possible measures to check the menace of black money in the country. These measures include putting in place robust legislative and administrative frameworks, systems and processes with due focus on capacity building and integration of information and its mining through increasing use of information technology. Certain major recent initiatives include the following:
·         Constitution of a Special Investigation Team (SIT), in May 2014, with two former judges of the Hon`ble Supreme Court as Chairman and Vice-Chairman, inter alia, to deal with issues relating to black money stashed abroad;
·         While focusing upon non-intrusive measures, due emphasis on intrusive enforcement measures in high impact cases with a view to prosecute the offenders at the earliest possible, for creating effective deterrence against tax evasion;
·         Joining the global efforts to combat tax evasion, including supporting implementation of a uniform global standard on Automatic Exchange of Information on a fully reciprocal basis, facilitating exchange of information regarding persons hiding money in offshore centres;
·         Legislative measures, wherever required, including amendment to section 285BA of the Income-tax Act, 1961 vide Finance (No.2) Act, 2014 facilitating the Automatic Exchange of Information;
Central Board of Excise and Customs (CBEC)
(xx) Measures to boost domestic manufacturing sector: A number of changes in the customs and excise duty structure including rectification of inverted duty structure have been made to promote domestic manufacture, attract new investment, increase capacity utilization & enable domestic value addition in sectors, such as electronics & IT, steel, chemicals & petrochemicals, and renewable energy.
(xxi) Rationalization of customs duty structure:
·         on non-agglomerated coal of various types at 2.5% BCD and 2% CVD
·         reduction in customs duty from 5% to 2.5% on ships imported for breaking up
·         increase in customs duty on half-cut or broken diamonds from NIL to 2.5% and on cut & on polished diamonds and colored gemstones from 2% to 2.5%
(xxii) Relief Measures:
·         Life micro-insurance schemes for the poor exempted from service tax
·         Transport of organic manure by vessel, rail or road (by GTA) exempted from service tax
·         Loading, unloading, packing, storage or warehousing, transport by vessel, rail, road(GTA), of cotton, ginned or baled, exempted from service tax
·         Services provided by common bio-medical waste treatment facility operators for safe disposal of waste exempted from service tax
(xxiii) Clean Environment Initiative:
·         Rate of Clean Energy Cess, levied on coal, lignite and peat, increased from Rs. 50 per tonne to Rs. 100 per tonne so as to replenish the National Clean Energy Fund for clean environment and energy purposes.
·         Services provided by common bio-medical waste treatment facility operators for safe disposal of waste exempted from service tax.
(xxiv) Trade Facilitation:
·         24X7 Customs clearance facility is being established in 17 airports and 18 seaports by 31.12.2014. This would cover all exports in the 17 airports and exports involving free shipping bills and factory stuffed exports in the 18 sea ports.
·         Customs Single Window Clearance Project for faster Customs clearance has been initiated and to begin with will be implemented with Plant Quarantine and Food Safety Standards Authority of India.
·         Customs Accredited Client Programme (ACP) has been reviewed with a view to allow a graded re-entry to disqualified ACP clients. This will greatly facilitate major importers.
·         Guidelines for establishing Air Freight Stations have been approved in consultation with M/o Civil Aviation with a view to encourage international air cargo.
·         An integrated Customs EDI – SEZ Online system would be implemented w.e.f. 31.12.2014 for expediting the paper-less movement of export and import goods between SEZs and Gateway ports.
·         The dual use of infrastructure created by developers of SEZs in the non-processing areas has been allowed. Thus, such infrastructure can now cater to both SEZ and domestic entities, which will ensure optimum utilization of existing infrastructure as well as incentivize development of new infrastructure.
·         An automated risk management system (Advance Passenger Information System) has been initiated to facilitate genuine passengers at international airports by identifying suspect passengers in a scientific manner.
·         E-payment of service tax and central excise has been made mandatory for all assessees/taxpayers in order to reduce the cost of compliance for the trade and industry
DEPARTMENT OF DISINVESTMENT
(xxv) Actual disinvestment: Government has disinvested 5% equity in SAIL and realized Rs.1,720 crore. This Offer for Sale (OFS) of Shares through Stock Exchange Mechanism was one of the best ever by the Government in terms of high percent subscription and low discount offered.
(xxvi) Operationalizing the Action Plan on Disinvestment: CCEA approved the disinvestment proposals of Coal India Ltd (10% equity), ONGC (5%), NHPC (11.36%), PFC (5%) and REC (5%). Government sees disinvestment of CPSEs as a tool for realizing their productive potential, while improving corporate governance, public accountability, participation of the people and raising resources for priority Government social and economic programs.
(xxvii) Making the disinvestment program more inclusive: Earlier there was no reservation for retail investors in OFS. However, on 8 August, 2014, SEBI has mandated that minimum 10% of the offer size shall be reserved for retail investors in OFS and a discount has also been made admissible to them. Subsequent to this amendment in OFS Guidelines, Government has approved upto 20% of the offer size being reserved for retail investors. Further, retail investors may be allocated shares at a discount. This is likely to improve public participation in the disinvestment program.
(xxviii) Minimum Public Shareholding norms: In August 2014, SEBI has amended the minimum public shareholding norms for every listed CPSE. After this amendment, every listed CPSE has to increase its public shareholding to at least 25%, within a period of 3 years. This is likely to give further impetus to disinvestment of CPSEs with attendant benefits.

Edit : Edit
Comments : Leave a Comment »

Categories : Finnance
25122014
Department of Electronics and Information Technology (DeitY), today organized a mega event and an exhibition in New Delhi to celebrate the Good Governance Day.The event was inaugurated by the Minister of Communications & Information Technology Shri Ravi Shankar Prasad, and was attended by officials of central government and its agencies, industry partners, interested netizens, and media personnel.

In his keynote address at the event, the Minister said, that on the pillars of participation, accountability, transparency, responsiveness and efficiency, Good Governance can be effectively achieved through the vision of Digital India. The Minister emphasized that simple and inclusive technology has transformative power and is the source of good Governance.

"In the last six months, Government of India has taken a number of landmark initiatives. The Digital India programme, unveiled by Hon'ble Prime Minister Shri Narendra Modi ji, is committed to take the cause of Good Governance forward in letter and spirit", the Minister added.

The Minister in his concluding remarks directed all the officials of the Ministry of Communications and IT that they must ensure that the vision of Digital India becomes a reality! (Digital India Karna Hai).

Shri RS Sharma, Secretary, DeitY said, "The department has taken a number of initiatives like MyGov(Citizen participation platform) , Aadhaar Enabled Biometric Attendance System, Jeevan Pramaan, e-Greetings, e-Sampark, National Digital Literacy Mission, e-Governance Competency Framework etc. to promote Good Governance in the country," as well as to give impetus to the Digital India programme.

"Government officials at all levels should contribute to this cause by ensuring effective planning and implementation of various e-Governance programmes. To make it happen, all government officials need to develop a positive mindset for e-Governance and other Information and communication technology (ICT) programmes. They also need to update their ICT skills on a regular basis", he emphasized.

The Minister launched a number of Good Governance projects initiated by Department of Electronics and Information Technology, Department of Telecommunication, Department of Posts and their organizations.

Some of the key projects launched at the event were Time Stamping of Digital Signature, Integrated Indian Languages Virtual Keyboard for Android, PARAM Shavak (Super computer in box solution), .bharat domain in Gujarati and Bangla, e-launch of Support International Patent Protection in Electronics & IT scheme (SIP-EIT), Disbursements under Modified Special Incentive Package Scheme(M-SIPS), Electronics Manufacturing Clusters (EMC) disbursement, Gyansetu – an internet based real time ICT system to provide e-Services to the rural population of India, MTNL Apps for Android smart phones and e-Governance Competency Framework (e-GCF).

Additionally e-Books were launched by the three departments namely Department of Electronics and Information Technology, Department of Telecommunications and Department of Posts. Department of Posts also launched a pocket book.

Deity also organized an exhibition for which invitation to general public was done through an online registration process which was set up on National e-Governance Plan website. The event saw a huge participation from about 50 Government and private organisations like National Informatics Centre (NIC), Centre for Development of Advanced Computing (C-DAC), Centre for Development of Telematics (C-DOT), Mahanagar Telephone Nigam Limited (MTNL) , Ministry of Panchayati Raj, IBM, CISCO, Oracle, Infosys etc. The exhibition offered a glimpse of various projects in the areas of software and hardware development, Networking, Services, Mobile, Geographic information system (GIS), Security and health, which were contributing to the cause of ICT enabled Good Governance.

Today, while celebrating Good Governance Day, the Minister of Communications & IT Shri Ravi Shanker Prasad renewed the commitment of the Department of Telecommunications to deliver good governance through the vision of Digital India. He launched new products and technologies by different agencies of Department of Telecommunications such as Gyansetu – an internet based real time Information and Communications Technology (ICT) system designed by C-DoT primarily to provide e-services to the under-privileged rural population of India, C-DOT's Next Generation Solution "MAX-NG"- a cost effective and smooth migration path to Internet Protocol Multimedia Systems (IMS), and new plans of MTNL for its customers. MAX NG will enable smooth transition from Plain Old Telephone System to Voice over Internet protocol, enabling consumers to enjoy voice, data and video services on existing landlines at affordable cost.

The focus of the Department of Telecommunications is to create the communication infrastructure for enabling e-services like e-banking, e-commerce, e-education, e-governance, e-entertainment, e-health etc. across the country which is expected to give a new fillip to the inclusive growth of Indian economy. Presently, the telecom sector's growth is on the upswing. This growth has to be carried forward with renewed vigour in a sustainable way.

Government is committed to improve tele-density, voice and broadband penetration and ensure quality of services to both rural and urban areas to achieve the vision of Digital India. To bridge the rural coverage gap both for voice and broadband penetration, Government has planned to make significant investment for establishing the National Optical Fibre Network (NOFN) and Government User Network (GUN) to overlay NOFN. The project will connect 2,50,000 Gram Panchayats with 100 mbps speed, provide broadband connectivity to Gram Panchayats, primary schools and health centres and provide community Wi-Fi services at Gram Panchayat level. NOFN will support e-governance services, telemedicine, tele-education, financial services, e-commerce and e-entertainment. Tenders for trenching and pipe laying have been finalized in more than 25% Blocks and Gram Panchayats. About 4,300 Gram Panchayats have been connected and the pace of implementation has been accelerated in recent months.

Government has planned to cover about 55,669 villages as yet uncovered by mobile connectivity all over India in a phased manner by March 2019. The major focus of the new Government is to reach remote areas such as North-Eastern States, Himalayan States, Border States and Islands and more importantly the Left Wing Extremism affected Areas in the country. A comprehensive plan to provide mobile connectivity in the North Eastern Region has been approved by the Government on 10th September, 2014 at a cost of Rs.5336.18 crore. Government has also decided to install and operate 2199 mobile towers to connect key locations in the States affected by Left Wing Extremism (LWE) with voice connectivity, at a project cost of Rs.3567.58 crore by September 2015. Provision of secure, reliable, robust, and affordable telecom facilities in Andaman and Nicobar Islands (ANI) and Lakshadweep is of utmost importance for the people living in these islands and from a strategic point of view to the whole country. Telecom Commission has given 'in principle' approval on 07.11.2014 for Comprehensive Telecom Development Plan for Andaman & Nicobar Islands and Lakshadweep Islands with the total estimated investment of Rs. 221.05 crore.

Government is committed to expeditiously facilitate provision of Wi-Fi hotspots in all the cities with a population of more than 1 million, important tourist and pilgrimage places in the country.

While Government is making efforts to bridge the urban rural divide for broadband penetration, it is conscious of the low penetration and poor quality of services of broadband in the urban areas as well and is also taking a comprehensive review of regulatory aspects to take care of these concerns.

Public Sector Undertakings (PSUs) play an important role in the growth of telecom sector since their outreach is to the remotest areas across the length and breadth of the country. Conscious of the strategic national importance of BSNL, Government is committed to the revival of BSNL and is drawing a plan for its revival that would aim to restore its position as a national telecommunications solutions provider in the years ahead. Similarly, the financial position of MTNL has suffered in recent years impinging on its capacity to invest and consequent impact on quality of service delivered. Government is committed to improving the financial position of MTNL and is taking several steps for its revival.

Government has decided to extend mobile number portability across States. Service providers has been given time till Apr-May 2015 to implement Full Mobile Number Portability, which will benefit the consumers of telecom services by allowing them freedom to change their operator without changing their mobile numbers throughout the length and breadth of the country.

To create a level playing field for the domestic manufacturers, who suffer severe disability due to poor infrastructure and inverted duty structure and to give fillip to domestic telecom electronic manufacturing, the Government has imposed a basic Customs Duty of 10% on these products which are not covered under Information Technology Agreement-1 (ITA-1) of World Trade Organisation (WTO) in the Union Budget 2014-15.

Government is considering several policy initiatives in the telecommunications sector with the aim of creating a stable, growth-oriented policy structure. The Government is confident that these initiatives will lead to transformation of India as a modern technology driven nation through Good Governance initiatives.

Department of Posts Launches Some More IT Based Services on Good Governance Day

On the occasion of Good Governance day today, the Department of Posts- "India Post" showcased some of the web based services which would be beneficial to the citizens of India.It participated in the exhibition organized by the Ministry of Communications & Information technology. The "India Post" pavilion showcased following initiatives:

(i) The usage of hand held device which would be used by village Postmaster. All types of transactions related to the services of Post will be offered through the wireless hand held device in rural post offices under the ongoing IT project.

(ii) My Stamp counter was set up where any individual who desires, can get customized stamp made which could also be used as postage.

(iii) The monitoring of mail transmission under MNOP (Mail Network Optimisation Project) and of Project Arrow Offices through web based tools was displayed.

(iv) The functioning of e-Post Office- a virtual Post Office where an individual can do postal transaction was also on display.

(v) A pilot connecting weavers of Varanasi with e-commerce was started today at Varanasi and its portal was displayed in the exhibition in Delhi. Under the Pilot, Department of Posts and M/s Snapdeal, under the existing agreement of cooperation, will do hand holding of domestic manufacturers by helping them through post office in putting their products on the e-commerce platform. An ecommerce desk is set up in Varanasi Head Post Office where registration of weavers etc and uploading of their products would be facilitated. Management of orders received, payment processing, returns management would be done by Snapdeal. Packaging, if required, booking of articles and final delivery to online buyer would be undertaken by Department of Posts.

To mark the occasion the Minster of Communications &Information Technology Shri Ravi Shanker Prasad launched an e-Book and a pocket book on products and services of Department of Posts. He also announced the enhancement of maximum sum assured limit in Postal Life Insurance from 20 to 50 lakh rupees. Details are:

e-Book 

As part of the agenda to promote good governance through e-initiatives in the Department of Posts, an e-Book is being launched. This e-Book can be accessed directly on the India Post official website or by scanning a Quick Response (QR) Code Printed on a card. Details of the new initiatives of the Department of Posts, along with existing services are available on the e-Book.

e-Pocket Book 

In order to provide an easy to carry reference book containing the details of all products and services of the Department of Posts in hard form, a Pocket Book is also being launched. This would be available in all post offices and shall promote Good Governance by making details of services and their rates available to the common man, in a simple, reader friendly and pocket sized format.

Postal Life Insurance:

The present maximum sum assured limit in Postal Life Insurance is Rs. 20 lakh per individual. In order to give benefit of greater insurance to the customers, upper insurance limit has been enhanced from Rs. 20 lakh to Rs. 50 lakh.

MTNL Launches New Schemes on Good Governance Day

On the occasion of 'Good Governance" Day, Minister of Communications & Information Technology Shri Ravi Shankar Prasad has launched three new schemes and services for the customers of MTNL. These schemes and services of MTNL are expected to deliver better services to its customers and will synergize with the initiatives being taken to achieve "Good Governance". The salient features of these schemes / services are:1. Make Jodi: 

In this plan, MTNL Prepaid Mobile Subscriber can make Jodi (Pair) with another MTNL mobile or land line number. The calls to the paired number will be charged @ 20 paise per minute whereas the calls to other local network and STD calls will be charged @ 40 paise per minute and 50 paise per minute respectively. This tariff plan is very competitive. Apart from this package, during the first month of activation, 100 minutes local calls on MTNL network and 200 MB data download will be free. However, the paired number should be from MTNL and the same city.

2. Waiver of one month Rent:

MTNL in its endeavor to provide affordable and customer friendly services, has launched a scheme in which the subscriber who books Broadband connection or Combo Plan (Landline +Broadband) between Good Governance Day ( 25.12.2014) and 66th Republic Day (26.01.2015) will get waiver for fixed charges i.e. one month Rental only upto Rs.999/-. The moto of this scheme is also to expand broadband internet services to the customers of both Delhi and Mumbai and to contribute in Digital India and Good Governance initiatives of Govt.

3. MTNL App:

By going with Government's initiative to bring "Good Governance", MTNL launched an application. By installing this application in his/her Android Mobile Phone, one can use certain MTNL services without visiting any of its offices. Through this application, subscriber can book new connection, make complaint for faulty telecom services, can view telephone bills and make payment and get e-receipt for payments made. Subscriber can also get registered for getting telephone bills on e-mail. "MTNL Self Care

Edit : Edit
Comments : Leave a comment

Categories : Media, Politics, Science
24122014
Abe re-elected Japan PM, set to name new defense minister
Japanese Prime Minister Shinzo Abe was re-elected by parliament on Wednesday, and a new cabinet is set to be announced. Defense Minister Akinori Eto, who has faced questions over his use of political funds, will be replaced by lawmaker Gen Nakatani, Reuters reported, citing its sources. Nakatani, a former defense minister, is in favor of Japan having the ability to hit enemy bases pre-emptively in the face of imminent attack. The rest of Abe's cabinet could remain unchanged.
Former President George H.W. Bush hospitalized in Texas
Former US President George H.W. Bush was hospitalized at Houston Methodist Hospital in Texas on Tuesday night. "The former president, age 90, will be held for observation, again as a precaution," the statement read. He spent nearly two months at the same hospital in January 2013 for a bronchitis-related cough and other health issues. He can no longer use his legs and was seen seated in a wheelchair at an event in November at Texas A&M University with his son, former President George W. Bush.
Italy sends military jets to Baltic States in NATO air force rotation
Italy is set to send four Eurofighter Typhoons and a military transport aircraft KC 767 to the Lithuanian military base of Zokniai, reports TASS citing Lithuania's Ministry of Defense. This comes as NATO rotates forces; the move is to relieve the Portuguese military with their four F-16 fighters and Canadian forces that have four F/A -18 Hornets. Later, four Polish MiGs-29 will join the Italian planes. NATO countries provide air security for the Baltic States as they don't have enough planes to do it themselves. The contingent changes every four months. It will be the first mission in the Baltics for the Italian Air Force. The official ceremony will be held on December 31.
France's Hollande says one person 'clinically dead' after Monday car rampage
A person has died from injuries sustained in a rampaging car incident the previous evening, French President Francois Hollande said on Tuesday, but his aides later clarified the victim was "clinically dead," AFP reported. The outrage in the western city of Nantes was one of three apparently unrelated yet brutal attacks that have hit different parts of France since Saturday. Prime Minister Manuel Valls said on Tuesday that hundreds of additional military personnel would be ordered onto the streets to reinforce a routine deployment of security forces.
Islamic State targets in Syria, Iraq hit by 10 more strikes
The US-led coalition launched 10 more strikes against the Islamic State (IS, formerly ISIS/ISIL) in Syria and Iraq on Tuesday, the US military said. The seven strikes, four in Syria and three in Iraq, destroyed fighting positions, Reuters said. They also struck a unit of Islamic State fighters as well as some of the militants' oil collection equipment, according to the Combined Joint Task Force.
Al-Jazeera network shuts down its Egypt channel
The Qatari-owned Al-Jazeera news network has shut down its Egyptian channel, resolving a major source of tension between the two states, AP said. Mubasher Misr will be incorporated into a new region-wide station. Monday's decision came two days after a Qatari envoy met Egypt's President Abdel-Fattah el-Sissi, the first such meeting since he was elected in June. El-Sissi's office said Egypt hoped the meeting was the beginning of a "new era" that puts the past disagreements behind them.
US-led strikes kill more than 1,000 jihadists in Syria
US-led airstrikes in Syria have killed more than 1,000 jihadists in the past three months, the Syrian Observatory for Human Rights said. Nearly all of them were from the Islamic State (IS, formerly ISIS/ISIL), AFP reported, citing the monitoring group. At least 1,171 have been killed in the Arab and international airstrikes since September 23, including 1,119 jihadists from the IS and Al-Nusra Front, the Observatory said. Among those killed were reportedly 1,046 members of the IS.
Cameroon military seizes 84 children, kills dozens at Boko Haram training camp
Cameroon's army said it had dismantled a training camp for the Boko Haram Islamist group, arresting or killing dozens of militants. The military also seized 84 children who were being trained there. Local people in northwest Cameroon alerted the military on Saturday to the camp in Guirvidig locality, near the border with northeastern Nigeria. The Rapid Intervention Battalion launched an attack and arrested 45 of the trainers and killed many more, according to a spokesman for Cameroon's Defense Ministry.
290 heritage sites in Syria damaged by war – UN
Satellite imagery indicates that 290 cultural heritage sites in Syria have been damaged by the civil war, the UN's training and research arm (UNITAR) said on Tuesday. UNITAR found that 24 sites were completely destroyed, 189 severely or moderately damaged and a further 77 possibly damaged, Reuters reported. National and international efforts for the protection of these areas "need to be scaled up in order to save as much as possible of this important heritage" for humankind, the organization said.
Algeria Army confirms it killed jihadist chief behind beheading
The Algerian military confirmed on Tuesday that it has killed the head of the jihadist Jund al-Khilafa group that decapitated Frenchman Herve Gourdel in September, AFP said. The body of Abdelmalek Gouri, who claimed responsibility for the beheading of Gourdel, was identified at the end of an operation in the town of Isser, the army said, adding that three terrorists were eliminated.
Second try to elect Greek president fails
Greek MPs failed on Tuesday to elect a president in a second vote in parliament, bringing an early general election a step closer, AFP said. The government candidate, EU Environment Commissioner Stavros Dimas, fell 32 votes short of the required 200 votes. A third and final vote will be held on December 29.
Ukraine's parliament votes for abandoning non-bloc status
Ukraine's parliament voted for abandoning the country's non-bloc status on Tuesday. The legislation was approved by 303 MPs, TASS said. President Petro Poroshenko submitted a bill to the Verkhovnaya Rada last week, saying that the refusal to join NATO in 2010 was the "biggest mistake of the former Ukrainian leadership."
5 bomb blasts in Yemeni capital's old quarter, 1 killed
Five bombs reportedly exploded on Tuesday in an old quarter in Sanaa, where many supporters of the Shiite Muslim Houthi movement live. A member of the group was killed and another person wounded, Reuters said, citing a senior security official in Yemen. No one has claimed responsibility for the bombings. The Houthis have been fighting the Sunni Islamist Al-Qaeda and allied tribesmen since its gunmen captured Sanaa in September.
Australia PM warns another attack 'likely'
Australian Prime Minister Tony Abbott on Tuesday said another attack was likely, as mourners paid tribute to the victims of the fatal Sydney cafe siege, AFP said. "A briefing from the security agencies today indicated that there has been a heightened level of terrorist chatter," Abbott said after a meeting of his National Security Committee. "It's important that people remain alert and aware as well as reassured that our police and security agencies are doing everything they humanly can to keep us safe,"

Edit : Edit
Comments : Leave a comment

Categories : Business
24122014
The Aam Aadmi Party expresses its deep concern over shocking incident of acid attack on a 26-year-old lady doctor in Delhi on Tuesday morning. The incident took place in full public view and was caught on CCTV camera installed at the location. The victim is struggling for her life in All India Institute of Medical Sciences with severe burns on her face.
The fact that the two assailants carried out the attack in full public view shows that there was no fear of police in their minds. This clearly exposes the poor state of affairs on law on order front in national capital. Despite all the lip service by the ruling BJP, the incident shows that it has failed to improve law and order situation in Delhi.
The Aam Aadmi Party wants to remind that in view of rising incidents of acid attack, the Supreme Court had banned open sale of acids. Delhi Police has completely failed to implement the Supreme Court. After Nibhaya incident, amendments had been made in the criminal law and punishment for acid attacks was enhanced to life imprisonment. That too seems to have failed to act as a deterrent due to lax policing in national capital.
Most shocking is the fact that the incident has taken place after the incident of rape of a corporate executive by a cab driver. It clearly shows that the government and the police have not learnt any lesson from the incident of rape.
It's shocking that the BJP, the party in power, could not spare a minute to express its concern and pain over the incident. It shows BJP's insensitivity towards the issue of women security.
The Aam Aadmi Party demands that the assailants should immediately be arrested and brought to the book. The party also demands that the government and the police should come out with a concrete plan to ensure safety for women in the city.
Regards.
AAP Media Cell.