21 02 2015
FC BARCELONA AND SPAIN STAR
NEWEST LAUREUS AMBASSADOR
·         
Winner of two Champions Leagues for FC Barcelona and 2010 World Cup
for Spain joins Laureus Family
·         
'I am delighted to be a Laureus Ambassador and I will do everything I can to support them in their cause.'
 – says Gerard
Piqué
Laureus supports more than 150 projects around the world which have helped to improve the lives of millions of young people
BARCELONA
, February 19, 2015 – 
Gerard Piqué, one of Spain's greatest and most popular footballers, is today named as the newest Laureus Ambassador.
One of the most admired defenders in football, 
Piqué has played for FC Barcelona since 2008, winning La Liga four times, the 
Champions League twice and the Spanish Cup on two 
occasions.  He has established himself as one of the best centre-backs in the world and was a key member of the highly successful Spanish national team which won the 2010 World Cup and the European Championship two years later.
Piqué said: "I believe in the importance of helping the most disadvantaged people through sport, especially youth and children. This is one of the characteristics that we, as sportspeople, have been instilled with at FC Barcelona since we were kids. I am very familiar with the great work that the Laureus Foundation does worldwide, improving the lives of millions of young people. I am delighted to be a Laureus Ambassador and I will do everything I can to support them in their cause."
He now joins the Laureus Family to support the work of the Laureus Sport for Good Foundation, which uses sport to achieve social change and improve the lives of young people around the world.
Gabriel Masfurroll, President of the Laureus Foundation in Spain, said: "We are delighted to have the co-operation and involvement of a great athlete like Gerard Piqué. It is a privilege that he takes part in this great project which is the Laureus Foundation and that we can together reach more young people and children in need."
Piqué made his debut for the Spanish national team in February 2009 and he was the first-choice centre-back, playing alongside Puyol at the 2010 World Cup finals in South Africa. He started all seven matches as Spain won the tournament, beating the Netherlands 1–0 in the final. With Piqué and Puyol in defence, Spain conceded only two goals.
Piqué played every minute of Spain's European Championship victory in 2012, partnering Real Madrid's Sergio Ramos in the centre of defence. He was one of three Spanish defenders included in UEFA's Team of the Tournament.
Piqué joins an impressive list of former and current sportsmen and women as 
Laureus Ambassadors, who, along with the members of the Laureus World Sports Academy, support the work of the Laureus Sport for Good Foundation.
The 
mission of the Foundation is to utilise the power of sport to address social problems through a global programme of sports related community development initiatives. Laureus currently supports more than 150 projects around the world which have helped to improve the lives of millions of young people.

Edit : Edit
Comments : Leave a Comment »

Categories : Business, sports
21 02 2015
Powerful Cyclone Marcia roared ashore Friday in a heavily-populated area of northeastern Australia as officials warned of a "calamity".
"Severe tropical cyclone Marcia, category 5, is currently crossing the coast near Shoalwater Bay north of Yeppoon," the Queensland Bureau of Meteorology tweeted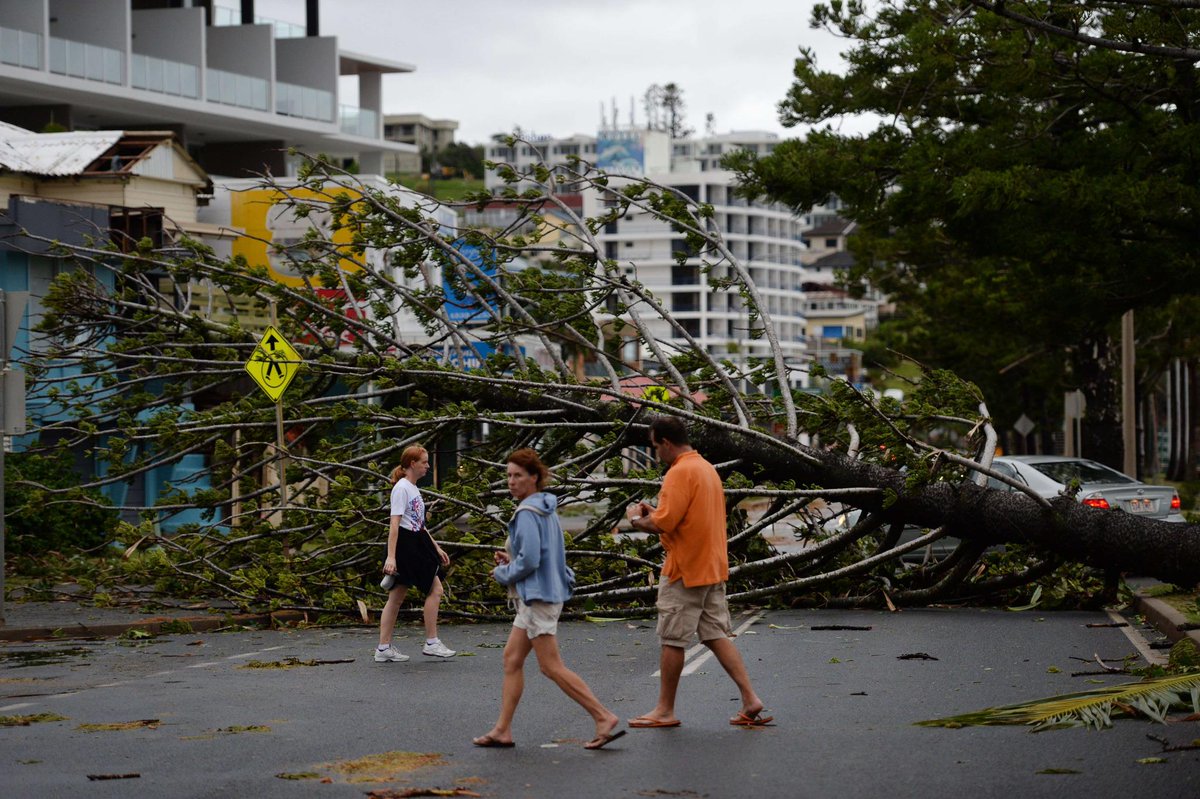 Edit : Edit
Comments : Leave a Comment »

Categories : Environment
21 02 2015
जीतन राम मांझी के मुख्यमंत्री पद से त्यागपत्र देने के बाद भाजपा प्रदेश कार्यालय में प्रेस वार्ता…
Nitish Kumar to meet governor at 4:30 pm to stake claim to form government in Bihar #ManjhiQuits

Edit : Edit
Comments : Leave a Comment »

Categories : Politics
21 02 2015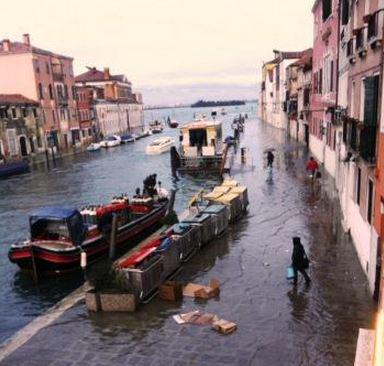 Edit : Edit
Comments : Leave a Comment »

Categories : Environment
21 02 2015
Pakistan's Finance Minister Ishaq Dar said the cost of ongoing Operation Zarb-e-Azb in North Waziristan may exceed $1.3 billion.
Dar met with US Senate Armed Services Committee member, Jack Reed and Ambassador Richard Olson and informed them that the Pakistani government had already spent $400 million on the operation and IDPs.
During the meeting the finance minister said the operation had the full support of political parties, armed forces and civil society in the country. Dar added that Pakistani had suffered economically due to the exodus of people from the tribal areas owing to the operation.
Senator Jack Reed said it was essential that the global community helped Pakistan in its fight against terrorism.

Edit : Edit
Comments : Leave a Comment »

Categories : Business
21 02 2015
An MoU was signed between Khadi & Village Industies Commission (KVIC),under the Ministry of MSME and Monitoring Cell For Rural Self Employment Training Institute's, (RSETIS) under the Ministry Of Rural Development in the presence of Shri Kalraj Mishra,Union Minister of Micro,Small and Medium Enterprises  here today.
The MoU was signed by Shri B. H. Anil Kumar, CEO & Commissioner for Khadi and Village Industries (KVIC) and Shri K. N. Janardhana, Chief Project Co-ordinator, Monitoring Cell for RSETIs. Present on the occasion were Shri Madhav Lal, Secretary, Ministry of MSME, Dr. Veerendra Heggade, Co-Chairman, National Advisory Council for RSETIs, officials of Ministry of MSME and KVIC.
The Ministry of MSME through KVIC is implementing the Prime Minister's Employment Generation Programme (PMEGP) for generating employment opportunities through setting up of micro enterprises in rural and urban areas of the Country.
Around 2.9 lakhs micro enterprises have been set up so far providing employment opportunities to 25.93 lakh persons. The scheme has received encouraging response from all the stake holders namely unemployed youth, Banks and implementing agencies i.e. KVIC, KVIB and DIC. It has been observed that applications from unemployed youth received are far in excess of the target every year which reflects the popularity of the scheme.
During PMEGP review meetings held by the Ministry of MSME, KVIC  it has been observed that many of the applicants under PMEGP are not possessing business skills &skills related to their projects. This also increases the rate of rejection of Bank loan applications and affects the viability of the PMEGP project.
As a remedial measure, KVIC with the help of Monitoring Cell for RSETIs which monitors the Bankers Training Institute viz. Rural Self Employment Training Institutes available in all the districts of the Country to partner with KVIC for conduct of Entrepreneurship Development Programmes. There are 581 RSETIs/RUDSETIs in the Country and they provide skill development training, in more than 250 skills. RSETIs also provides handholding to the trainees for a period of 2 years which includes training, project formulation and handholding beyond bank sanction till setting up of the units, as well as monitoring for a period of 2 years after the unit is setup.
Convergence in the area of imparting Entrepreneurship Development Programme (EDP) to PMEGP beneficiaries and linking skill development trainees to PMEGP was explored.
Mou signed by KVIC with Monitoring Cell for RSETIs :
•         RSETIs& RUDSETIs will carry out EDP training of PMEGP beneficiaries.
•         Trainees having undergone skill development programme at RSETIs& RUDSETIs will be provided a higher rating in District Level Task Force Committee (DLTFC) of PMEGP for their selection.
•         Monitoring Cell for RSETIs& RUDSETIs will ensure hand holding for trainees, project formulation and guidance etc. upto a period of two years including arranging for bank loan sanction.
•         Monitoring Cell for RSETIs& RUDSETIs will prepare district-wise model project reports for benefit of beneficiaries.
•         Monitoring Cell for RSETI's will also utilize infrastructure of KVIC Departmental Training Centres for their skill development courses as per requirement on payment of charges/expenditure which will be worked out mutually.
•         Monitoring Cell for RSETIs will organize workshop jointly with KVIC at district level for officials of Banks to sensitize them on PMEGP alongwith DICs and KVIBs.
•         MoU will be for initial period of three years, however performance under the MoU will be reviewed after 2 years.

Edit : Edit
Comments : Leave a Comment »

Categories : Business
20 02 2015
CIL Gearing Up For 1 Billion Tonne Coal Production Mark Government committed to increase coal production: coal secretary
Coal India Limited (CIL), the Maharatna coal mining monolith had unveiled its roadmap, of strategies to be adopted, to attain the 1 Billion Tonne (BT) coal production mark by 2019-20. With the projected coal demand of the country hovering around 1,200 Million Tonnes (MTs) by 2019-20, at an envisaged growth rate of 7%, CIL is expected to chip in 1 BT, of which, 908 MTs is the expected contribution from the identified projects. This was stated by Shri S Bhattacharya, CMD , Coal India Ltd(CIL) while briefing the media here today. He further added that the process of identification of projects to share the balance quantity, to top up the 1 BT mark, is also underway. The two CIL subsidiaries Sambalpur based Mahanadi Coalfields Limited and the Bilaspur based South Eastern Coalfields Limited are expected to play a pivotal role in CIL's quest of attaining the 1 BT production with 250 MTs and 240 MTs respectively , Shri Bhattacharya added. Earlier , Shri Anil Swarup , Coal Secretary said that coal ministry is committed to increase coal production in the country.Shri Bhattacharya pointed out the key issues that the coal miner is basically relying on are timely completion of three critical railway lines and timely land acquisition and green clearances.
Elaborating further, Shri Bhattacharya said that important actions initiated are creation of Coal Project Monitoring Group (CPMG) portal for regular monitoring of project related issues with different ministries and State Authorities. To overcome the hurdle of coal evacuation, CIL had decided to purchase 2000 railway wagons from its own kitty for which a specific fund had been earmarked. The coordination with Railways for implementation has already been initiated. In a move to synergize its efforts SECL already has 2 Special Purpose Vehicles (SPVs) with State governments to develop rail network including last mile connectivity, involving Railways. More number of SPVS are on immediate anvil towards grounding railways infrastructure with Railways and concerned State Govt. participations, Shri Bhattacharya stated.
Shri Bhattacharya said that the strategies for future include Technology Upgradation in Opencast Mines with high capacity equipment , Operator independent Truck Dispatch System, Vehicle tracking system using GPS/GPRS, Coal Handling Plants (CHPs) and SILOS for Faster Loading and monitoring using Laser Scanners. As far as productivity improvement in Underground mines is concerned, Shri Bhattacharya said that the steps taken by CIL will include introduction of Continuous Miner Technology in large scale, Long-wall Technology at selected places, Man Riding system in major mines and Use of Tele monitoring Techniques.
CIL is also introducing a number of systems improvements that would help the company in realizing its challenging target. Use of ICT, remote sensing geophysical technologies and proper monitoring and evaluation methodologies will be the key features, Shri Bhattacharya added.

Edit : Edit
Comments : Leave a comment

Categories : Business, Energy